The Life Lesson Giuseppe Dell'Anno Learned From GBBO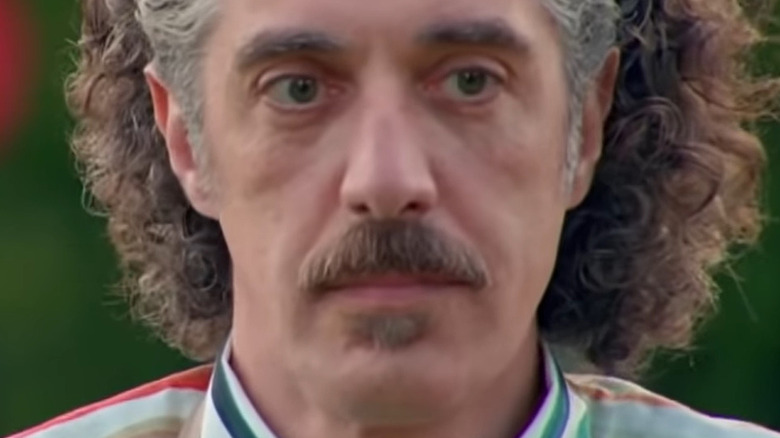 Mashed/Youtube
Another season of one of our favorite foodie shows has ended, and the winner of season 12 of "The Great British Bake Off" was revealed. His name is Giuseppe Dell'Anno, a Bristol-based and Italian-raised engineer who managed to win two Star Bakers and two Hollywood handshakes during the season's very tough competition. In the finals, even an oven malfunction in the well-known white tent couldn't put a stop to Dell'Anno's victory. 
Dell'Anno talked with Vulture about the life lessons that he learned while on "The Great British Bake Off," along with other interesting tidbits about his experiences on the set. During the shooting of GBBO, the winner reveals that he was apprehensive about his on-screen appearance, specifically his "weird facial features" and the potential online roasting of them on social media and in the dark corners of the internet. However, once the show ended, he found out that there was really nothing to worry about, as he was just being himself all the time and there was no backlash on social media.
Dell'Anno was surprised where he found comfort while filming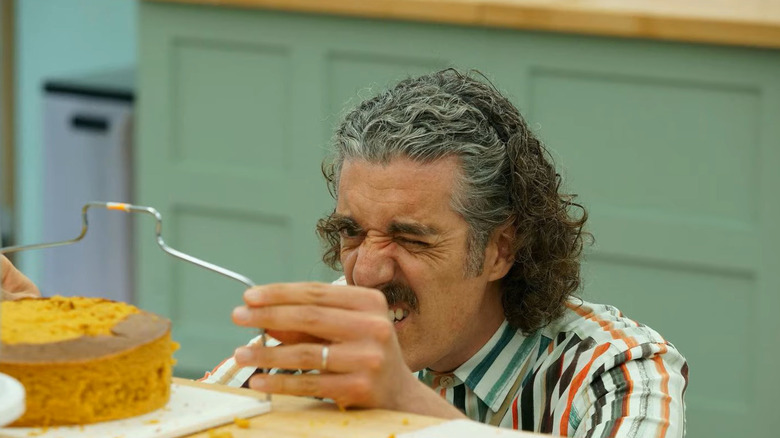 BUZZ INFO/Youtube
Dell'Anno admits that the television business, for him, was not as aggressive and ruthless as he originally thought. On the contrary, the experience was wholesome and warm for him, which he credits to the show's co-hosts, Noel Fielding and Matt Lucas. Dell'Anno says the two were very supportive, warm, and caring during the shoot, not just toward him, but to all the contestants. Moreover, the show's focal points are truly "the bakes, not the bakers," he told Vulture, and also shared that he found comfort in knowing that the show is not as personality-driven and drama-laden as most other reality shows are.
However, being unafraid to be seen and brave enough to be himself was one of the biggest life lessons that Dell'Anno learned from "The Great British Bake Off." He shares with Vulture his initial fear, stating "There were a few times when I thought, Oh God, why did I put myself here? What if people don't like me?" He goes on to say that these are worries he's had for a long time, even before being on TV, and the show helped him move past that fear, stating  "At the end of the day, I've just been myself onscreen. Unapologetically." Bravo Giuseppe, Bravo.