How Wrestling Helped Dan Cathy With Chick-Fil-A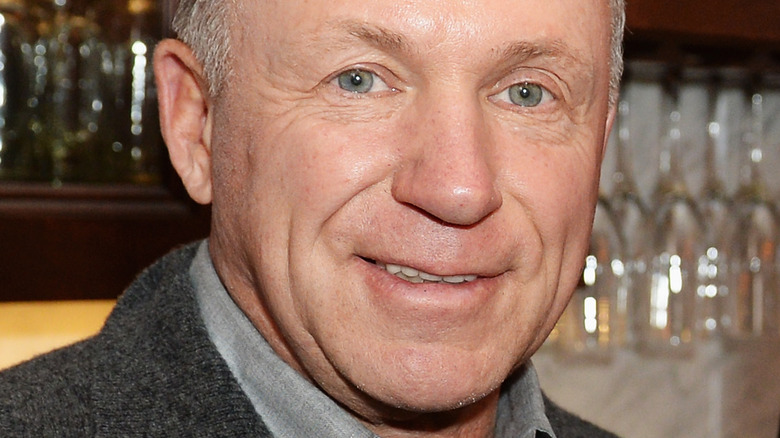 Gustavo Caballero/Getty Images
When you think of Chick-fil-A, you likely think of chicken sandwiches, sweet tea, and "My Pleasure" — a far cry from any thoughts about wrestling. What does wrestling have to do with Chick-fil-A then? Did Booker T or the Undertaker work there before they made it pro? Did Vince McMahon own a few Chick-fil-As back in the '90s? All good guesses, but to learn how this bareknuckle sport influenced one of America's beloved chicken chains, we'd have to talk about the son of the original founder himself: Dan Cathy.
While Dan Cathy may not be the CEO of Chick-fil-A anymore, having passed the title on to his son Andrew in 2021 (per Restaurant Business Online), that doesn't mean that Cathy doesn't have a rather colorful history to his name. For example, did you know that he is part of a Chick-fil-A biker gang known as the Moo Cow Bikers? He also had lunch with Kanye West and Steve Harvey at the chicken restaurant in a meeting both religious and awe-inspiring, according to The U.S. Sun.
But past all the colorful stories and hearsay, Dan Cathy is just your average businessman. Like all of us, he has hobbies, has his likes and dislikes, and like any average guy, played sports in school. Cathy's sport of choice was wrestling. By wrestling, we, of course, mean folkstyle or scholastic wrestling — the sort in which opponents spar in singlets. What sort of values did wrestling impart on the heir to the Chick-fil-A throne?
Wrestling taught Dan Cathy teamwork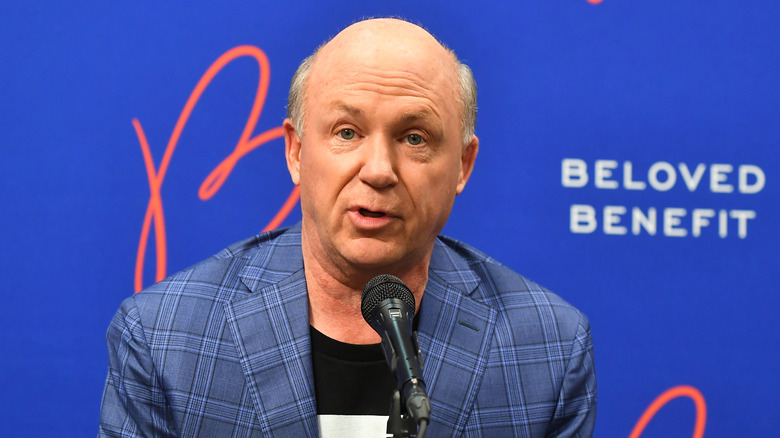 Paras Griffin/Getty Images
Before taking over Chick-fil-A, Dan Cathy seemed to be a rather skilled wrestler. As the National Wrestling Hall of Fame recounts, both Cathy and his brother Donald M. "Bubba" Cathy were both high school state wrestling champions for Woodward Academy in Georgia. Cathy had won the state title back in 1971 at only 114 pounds and had a 40-4 record for the last two years of his high school career. He would later go on to wrestle for South Carolina's Furman University before earning his bachelors in Business at Georgia Southern University in 1975.
Despite an impressive wrestling career, it would be hard at first to see how that helped Cathy in business. Did it teach him force and determination? To stand up to any challenge no matter how tough it is? According to Dan Cathy himself, in a speech he made during his 2008 Wrestling Hall of Fame honoree speech (per FloWrestling), his experience in wrestling taught him the importance of all those things, including teamwork. To Cathy, just as working as a team matters on a wrestling mat, it should matter just as much behind the counter. It is only through working together that success can be achieved.
Today, while he no longer wrestles, the NWHOF says that Cathy and the Chick-fil-A family have helped sponsor the Georgia State Wrestling Awards banquet for many years.