You Probably Forgot About This Gilbert Gottfried Cooking Competition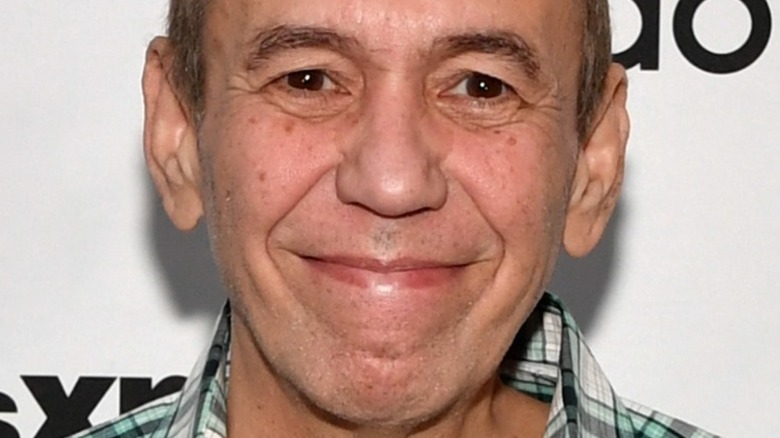 Slaven Vlasic/Getty
Iconic voice actor and comedian Gilbert Gottfried's family announced on Twitter earlier today that he passed away after a "long illness." If the name Gilbert Gottfried doesn't look familiar to you, you would probably know him once you heard him. His distinct voice made him instantly recognizable, whether it was in a stand up comedy routine or an animated film. Many of us know him from "Aladdin" as the voice of Iago, Jafar's sarcastic and outspoken parrot (via NBC News).
The "Beverly Hills Cop 2" star has a voice that certainly makes for a memorable podcast, and he was way ahead of the 2020 wave of podcasts when he started "Gilbert Gottfried's Amazing Colossal Podcast," which The Village Voice picked as "Best Podcast of 2015" (via Apple Podcasts). His unique and interesting voice was so entertaining and he definitely brought some much needed comic relief to the Food Network competition show, "Rachael vs. Guy Celebrity Cook-off" back in 2013, which featured quite the ragtag group of celebrities (via LA Times).
Gilbert Gottfried was on Season 2 of 'Rachael vs. Guy: Celebrity Cook-Off'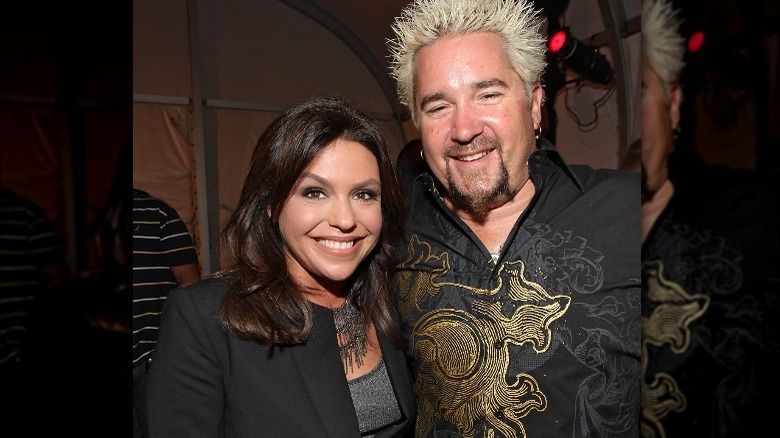 Roger Kisby/Getty Images
What do singer Carnie Wilson, former NFL player Hines Ward, actress Kathy Najimy, and Gilbert Gottfried have in common? On paper, not much, except for being on Rachael Ray's team on Season 2 of "Rachael vs. Guy: Celebrity Cook-Off," (via LA Times). The celebrity cast for this show was especially random, so when that's the case, the entertainment factor needs to be high to bring it all together. Gottfried delivered on that aspect by making peanut butter and jelly sandwiches for two different challenges because he didn't know how to make anything else.
Even though it's possible that Rachael and Guy wanted to keep the "Aladdin" star on the show for the entertainment factor alone, he was sent home the very first episode. "I walk away from it actually with a new appreciation for when I have a good meal, what goes into it," Gottfried said in the exit interview for the show (via Food Network). "I'm still totally lost, but I like to think it was a good experience."