Rihanna's Latest Pregnancy Craving Is So Relatable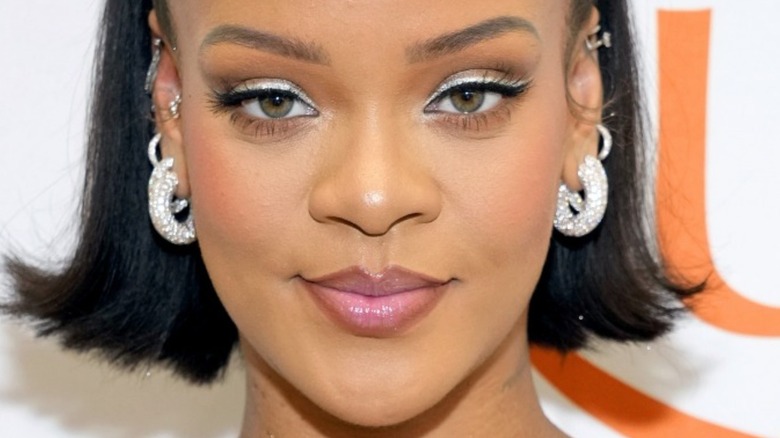 Kevin Mazur/Getty
Musical artist and beauty mogul Rihanna delighted her fans earlier this year when she shared photos showing off her baby bump on the streets of NYC, accompanied by her partner, A$AP Rocky (via US Magazine). The "Umbrella" singer is constantly in the spotlight, but she was able to keep the pregnancy a secret for the first couple of months, even though those closest to her were suspicious. "It was harder for me to keep it from my posse, because they're around me, they know my habits," Rihanna told E! News. "They're like, 'You don't want something to drink? You're not smoking?' And I'm eating all the things I'm not used to eating."
One of the cravings that gave the star away was that she was suddenly asking for desserts like cookies and donuts, which she openly despised before the pregnancy. This definitely raised suspicion, but Rihanna's personal chef, Debbie Solomon, may not have been as surprised since she described the singer as a "moody eater" in an interview with Bon Appétit. While Solomon normally created a weekly meal plan for previous clients, with Rihanna, the menu is based on whatever she is craving that day. The chef's job may get even more interesting now that Rihanna is pregnant and has a few highly specific cravings.
Rihanna has been snacking on tangerines sprinkled with salt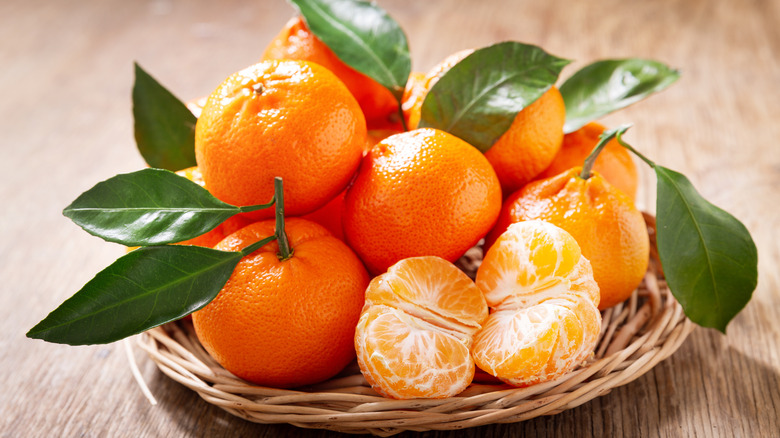 Nitr/Shutterstock
In addition to her sudden affinity for desserts, Rihanna has revealed another pregnancy craving that she can't get enough of. The "Disturbia" singer has been taking down tangerines by the dozen, but they must be sprinkled with salt, reports Vogue. "It has to be with salt and only with salt, because in Barbados we take our fruits to the ocean and soak them," Rihanna told the magazine. "Trust me, it really is a thing."
One Twitter user confirmed that this is, in fact, a thing: "Tangerine + salt slaps," they said, adding that the salt pairs well with the acidity of the citrus. Another user referred to sprinkling fruit with salt as a "Caribbean thing." There is a common practice in the American South, where people salt their watermelon, and in Mexico, where Tajin (a mixture of lime, salt, and chili) is popular on all kinds of fresh fruits. According to Southern Living, sprinkling juicy fruit with salt makes it taste sweeter because the salt is the first taste you perceive, followed by the fruit that tastes "even sweeter by comparison." Now, please excuse us while we deplete our local grocery store of all its tangerines so we can feel like Rihanna for even a moment.