Giada De Laurentiis Dropped The Perfect Pasta Primavera Recipe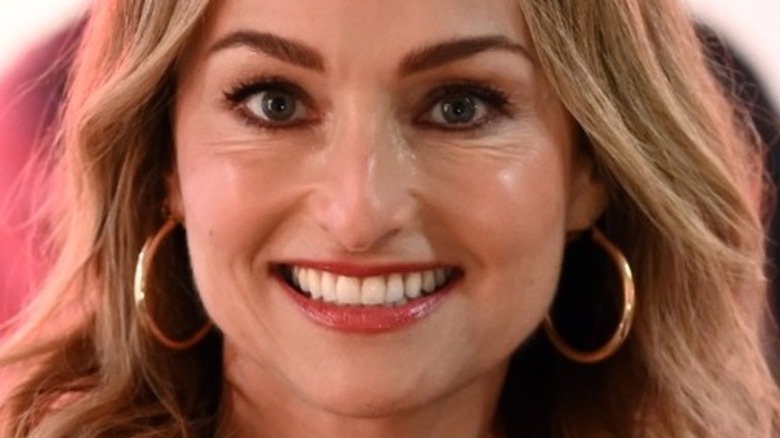 Dave Kotinsky/Getty Images
Giada De Laurentis has an arsenal of pasta dishes that have helped make her a household name. The Food Network chef taps into her Italian roots to both modernize classic recipes and re-create traditional dishes. 
De Laurentis' may have one popular recipe that stands above the rest, but if you ask her fans, it's hard to choose a real favorite because there are just so many of them. She's revered for dishes like her simple bolognese sauce, fried ravioli, and lasagna rolls, according to the Food Network, which names 10 of her must-have recipes. 
These recipes have infiltrated the living rooms of many through the celebrity chef's TV shows, both on and off the Food Network. She can be found whipping up chef-quality meals on "Giada at Home," "Giada in Italy," "Everyday Italian," and more (via IMDB). Most recipes are relatively easy to recreate and pack a big flavor punch, like the pasta primavera dish she posted on Instagram.
Fans applaud De Laurentiis's pasta primavera
Whether Giada De Laurentiis drops a recipe on her personal Instagram account or her more professional account, thegiadzy, fans can't help but comment with heart-eye emojis and the likes of "yum." And this is exactly what they did when she dropped her Pasta Primavera dish. The aesthetically pleasing video posted on thegiadzy Instagram shows her stirring up a colorful bowl brimming with pasta and vegetables. The recipe itself originally debuted on "Everyday Italian." 
The caption on this post reads "Nothing says spring like Pasta Primavera – literally!" This pasta dish, as the caption shares, is not made with the classic sauteed vegetables, but with roasted ones instead "which cooks and caramelizes them more evenly."
Coming together in about 45 minutes, this recipe calls for multi-hued vegetables like bell peppers, tomatoes, carrots, and zucchini to be seasoned and baked for about 20 minutes. The veggies are then combined with pasta, pasta water, salt, pepper, and parmesan cheese.
Pasta Primavera is a classic dish that's a staple in kitchens, both Italian and otherwise. There are many plays on pasta primavera recipes, although De Laurentiis' version may be a favorite for many.