Ina Garten's Risotto Hack Will Save You So Much Time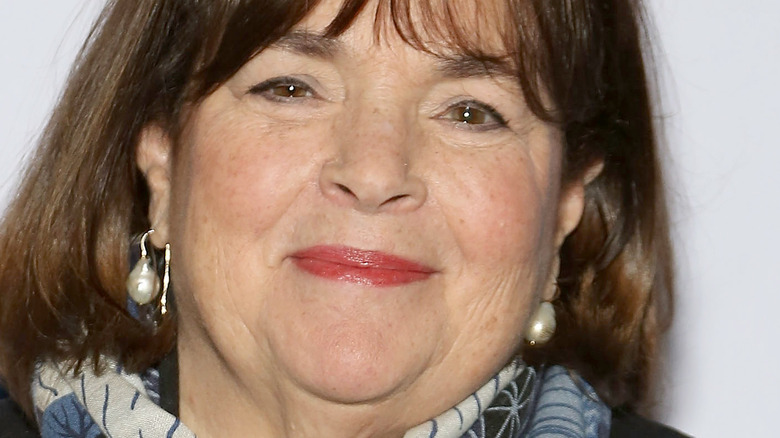 Manny Carabel/Getty Images
It's a simple fact that the Italian rice dish risotto takes time and energy. Traditional recipes call for consistent stirring for around 20 minutes as hot chicken stock is slowly ladled in, along with simultaneous eagle-eyed perception to avoid overcooking and over stirring (per Food & Wine).
Contestants on the hit Food Network show "Chopped" who attempt the dish under the strict time limits almost always fail at their risottos, but chefs have all sorts of tips and tricks for nailing the perfect risotto at home. Geoffrey Zakarian swears by a spacious pan (via Food Network), while J. Kenji Lopez-Alt has established a risotto rule that the dish should be served on a warm plate to preserve its texture.
But the notoriously finicky dish is no match for Food Network's Ina Garten. The "Barefoot Contessa" host has developed a genius hack for risotto that will give you back precious kitchen time while still impressing your guests and loved ones.
The Barefoot Contessa's Dutch oven risotto is a game-changer
In Ina Garten's cookbook "How Easy Is That?" — named in honor of one of her many catchphrases — the Barefoot Contessa developed a recipe for easy parmesan risotto that uses a surprising appliance: The oven. The recipe calls for combining rice with simmering chicken stock in a Dutch oven, then baking it for 45 minutes before other ingredients are added. The dish is stirred vigorously for a few minutes until it's thick and creamy, per the recipe.
Garten's legion of online fans praise her game-changing hack. "Ever since I learned about Ina Garten's Dutch oven risotto trick, I never make it any other way," writes one Twitter user. Another commenter proclaims it as "decadent & easy," and a fan on Pinterest says "I am a huge fan. Amazing hands free risotto."
True, we'll concede that 45 minutes is longer than the 17 it might take if you were to stand over the stove. But while 'no multitasking' has long been the one rule you need to follow for perfect risotto, Garten's recipe hack lets you set it and forget it — a luxury Italian nonnas haven't had for centuries.