You Won't Believe How Far People Drive To Shop At Trader Joe's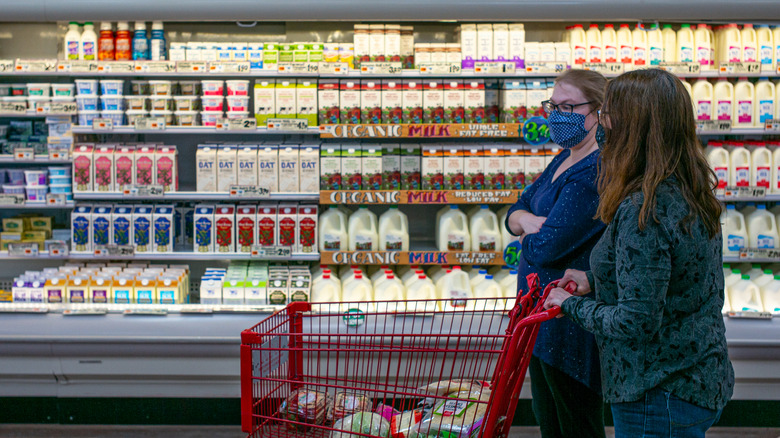 Robert Nickelsberg/Getty Images
If you've heard a lot about Trader Joe's but don't live near one, you're probably wondering just what all the hype's about. Is it some kind of wacky grocery store that sells crazy novelty snacks? Is it some high-end pretentious organic food store? Truth be told, there are a lot of things that make Trader Joe's unique — and keep their loyal fans coming back for more.
Born in Los Angeles during the late 1950s, Trader Joe's stands out from the local big-name stores like Walmart and Target thanks to its unique variety of merchandise and its customer service. CNBC credits the model of having employees and customers interact as much as possible alongside the "zany" product names and relatively low prices for what are basically brand name products under a different name. RetailWire places the success of Trader Joe's on the unique atmosphere of the store, noting the nautical theming to the Fearless Flyer newsletter that combines the off-beat comedy with an average grocery store newsletter. Whatever the case is, there is no single thing that turned Trader Joe's into the funky grocery paradise it is today.
But just how much do Trader Joe's fans really love their Trader Joe's? How far will they go, literally, to get their hands on Trader Joe's one-of-a-kind cheap wine and snacks? Or is there something more to their devotion?
There's a Trader Joe's caravan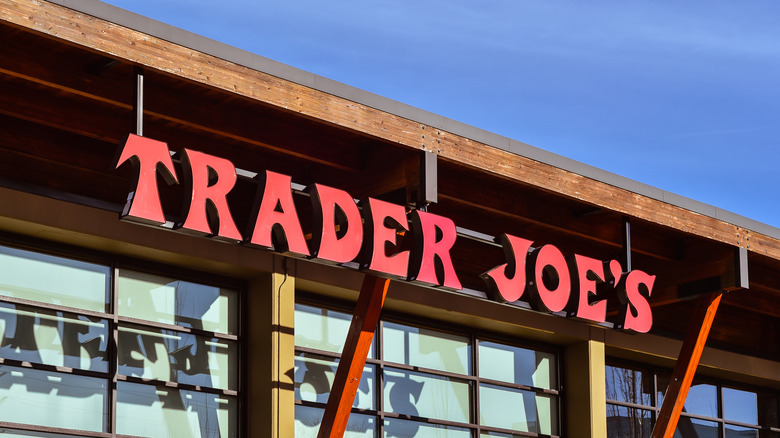 jejim/Shutterstock
When someone first mentions the word caravan, what do you think of it? A group of young hippies driving fleets of Volkswagen vans along the coast? A group of desert-bound pilgrims traveling over dunes and wind with precious and exotic cargo? Whatever you thought of, there's a good chance you didn't think of Trader Joe's, nor did you probably think of a round trip from Myrtle Beach to Mount Pleasant across the state of South Carolina.
According to Greensboro News & Record, a group of dozen or so people known as "Senior Adventures in Learning and Travel" gather together every few weeks and make an hour and a half-long pilgrimage from their homes in Myrtle Beach to Mount Pleasant, where the nearest Trader Joe's is located. The group was started by Kelli Barker and Carole Osborne who, during the COVID-19 pandemic, noticed that many elders were unable to contact loved ones or participate in certain activities as much as they could. To remedy this, Barker and Osborne take local retirees on a sort of road trip to Trader Joe's, stopping at different locations and restaurants before finally stopping at the legendary grocery store.
While Osborne and Barker's caravan is a heartwarming way to spend time with those who are most isolated in their community, caravans to Trader Joe's aren't entirely unheard of. In 2013, a group of Facebook friends organized a day trip to a Nashville Trader Joe's from Memphis as part of a weekend caravan excursion. This ultimately may be all you need to know before shopping at Trader Joe's.