Instagram Is Shocked By The Prices At Martha Stewart's Tag Sale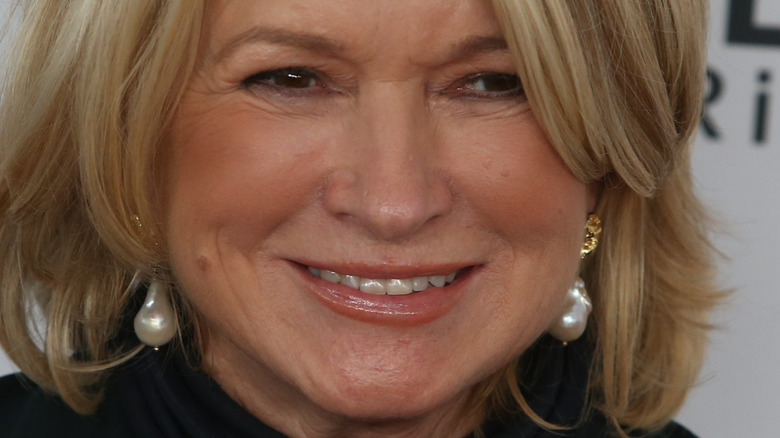 a katz/Shutterstock
When most people head to a tag sale, they're on the hunt for a bargain. Tag sales (also called yard sales or garage sales, depending on where you're from) are events where people sell used items, explains PocketSense. As their name would imply, most prices at tag sales are written down on tags, and sometimes, professional companies even organize them, making them a bit of an upgrade from the standard garage or yard sale (via MaxSold). 
This year, Martha Stewart decided to put her own spin on the tradition with her inaugural Great American Tag Sale, an event she hosted in Katonah, New York, on April 23 and 24. Stewart says on the website for the event that she's collected thousands of treasures in her lifetime and was "ready to share a curated selection" of them. The homemaker had a whole team to set things up, as well as a group of antiques experts who were in charge of appraising the items for sale, her blog explains. People familiar with Stewart know that she has fine taste, so it's unsurprising that this wasn't an average yard sale featuring items for 80% off their original price. Still, some people on Instagram were shocked when they saw how expensive things were at the Great American Tag Sale.
Stewart's antiques aren't cheap
Stewart posted a picture from her Great American Tag Sale on Instagram with the caption, "first jadeite to go!!!!" The photo shows that a small jadeite cake plate at the sale was priced at $125, while a large one sold for $145. The picture also shows a vintage watering can for $275. Though the post got more than 13,000 likes, many people in the comments seemed to find the prices over the top. "A 275 dollar watering can!" said one, while another commented, "Love Martha but these look exactly like the ones you can get at Home Goods."
While these prices are certainly higher than what you'd expect to see at a sale full of old toaster ovens, Stewart's valuable items had in fact all been appraised by experts. One attendee was ready to clear things up with regards to the jadeite items. Hannah Milman, who was at the sale and is friends with Stewart, said that the two cake stands in question were reproductions made from vintage molds by Mosser Glass, and they were part of a special Martha by Mail collection from 1995. These were the only two original pieces from the collection at the sale, and they are apparently popular among Depression-era glass collectors. So, yes, the prices at the Great American Tag Sale were steep, but the items were mostly antiques and collectibles previously owned by a multi-millionaire, so it makes sense that their tags would reflect that.