Israeli Chocolates Sent To US Recalled Over Salmonella Concerns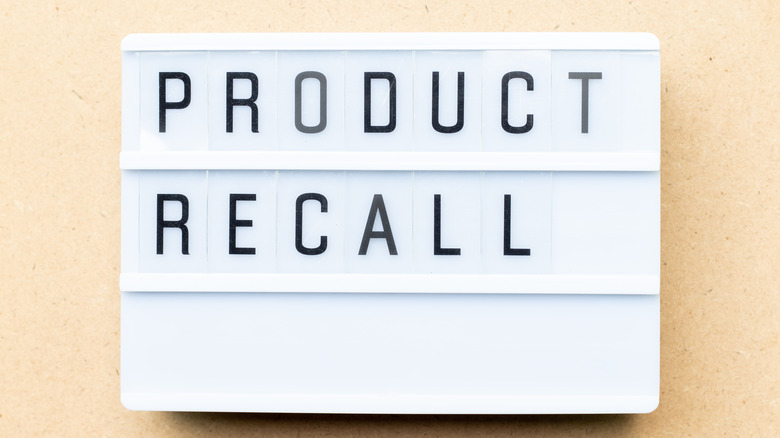 Bankrx/Shutterstock
Unfortunately, food recalls have become more prominent in the food news world over the past few months, and according to Food Safety News, another recall has recently been issued, this time by Strauss, because chocolate products made in an Israeli factory have the potential for salmonella contamination. The FDA reports that the products are of the Elite brand and include "cakes, wafers, energy grain snacks, energy chocolate rice cakes, chewing gum, and toffee candies," which were shipped to the U.S. and sold mostly in California, Connecticut, Florida, New York, and New Jersey, as well as online retailers including Amazon.
Per The Times of Israel, a report was issued by the Israeli Health Ministry that alleges 300 items from the Nof Hagalil factory were tested, and of those 300, approximately 30 were reported to have traces of salmonella. Production at the factory has been shut down for three months pending further investigation into the issue. While Food Safety News reports some illnesses, The Jerusalem Post claims this number could possibly be up to 21, as of the article's May 1 publication, that are connected with the Israel recall. Currently, illnesses have not been reported in the US.
What caused the potential salmonella contamination and is Strauss responsible?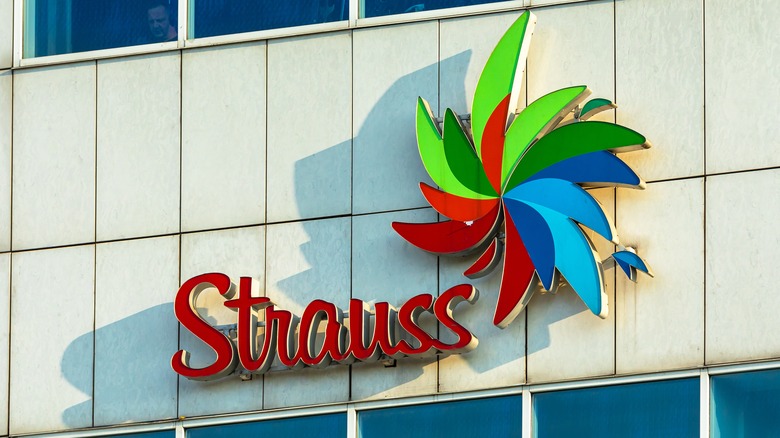 Konektus Photo/Shutterstock
The Times of Israel's headline claims that the "Health Ministry report on salmonella recall slams Strauss," and if the Health Ministry report does in fact include information laid out by The Jerusalem Post, the results are concerning. The latter publication alleges the report contains multiple findings that could have resulted in the salmonella contamination including the presence of pigeons in the factory, which are known to have bacteria in their feces. Also included in the claims are improper thawing procedures, the lack of a food safety manager on staff, and maintenance work during production, which all have the potential to contaminate the products.
The Times of Israel states the recall is perhaps the largest ever in Israel and is no small issue for Strauss. Several higher-ups have made statements, including Ofra Strauss, a company chairperson, who issued an apology to the public. "[I'm] here to say on behalf of the company as clearly as possible: I apologize that we disappointed you," Strauss said.
If you have purchased one of these products, do not eat it and throw it away, as you should always do when there is a food recall. Per the FDA, if you have purchased any of the Elite products, you have the option to return them for a full refund. More importantly, the CDC recommends contacting your doctor if you have symptoms of salmonella such as dehydration, diarrhea, vomiting, or a fever higher than 102°F.