Netflix Just Announced When Its Iron Chef Reboot Will Premiere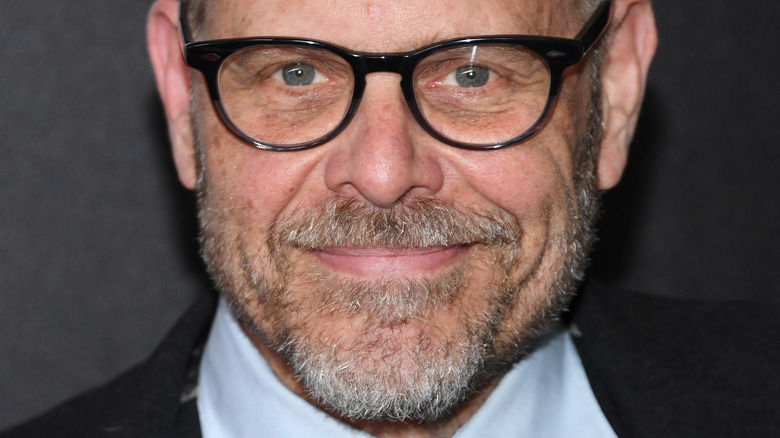 Dimitrios Kambouris/Getty Images
True Food Network fans know that "Iron Chef" isn't a new show. In fact, it's been on the air in one form or another for decades, starting with the original Japanese "Iron Chef," which began airing in 1993, to Food Network's reboot, "Iron Chef America," to spin-offs like "The Next Iron Chef" and "Iron Chef Gauntlet." But there's now yet another new "Iron Chef" show on the block, and we finally know when it will premiere.
The upcoming "Iron Chef: Quest For An Iron Legend" series will feature longtime Food Network star Alton Brown and "Top Chef" winner Kristen Kish as hosts, Deadline reports. The series will showcase a slew of chef battles between "five new trailblazing Iron Chefs" and newcomer Challenger Chefs. The Challenger Chef who makes it to the end of the competition will engage in one final battle that will determine whether or not they've earned the "Iron Legend" moniker. Intrigued? You can watch it all unfold on June 15, 2022, on Netflix.
Alton Brown shared a trailer for the new show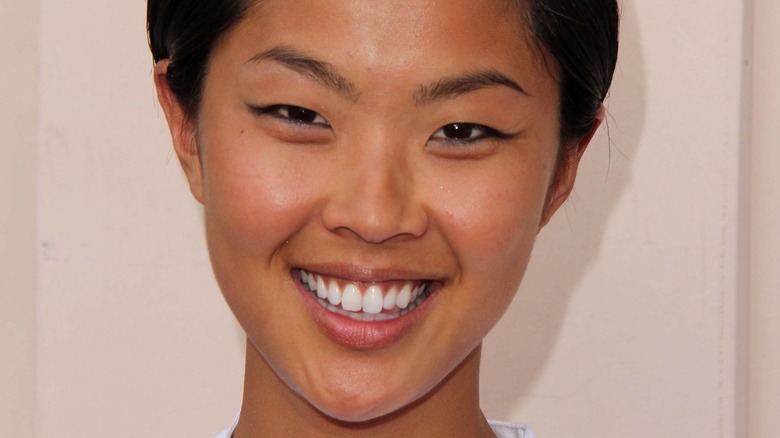 s_bukley/Shutterstock
Alton Brown shared a trailer for the new show on Twitter, which revealed that Mark Dacascos will be acting as The Chairman yet again, and the battles will take place in a newly revamped Kitchen Stadium. Brown says that "Iron Chef" will be bigger and better than ever before, and the splashy trailer, featuring Brown, Kish, and Dacascos, does look exciting. It shares clips of upscale-looking dishes, the hosts sauntering onto the stage in the new Kitchen Stadium, and action shots of contestants doing everything from lifting a heavy fish onto a counter to sawing at what looks like a whole hog with a literal saw.
There will be eight 45-minute episodes in the series, but if that's not quite enough "Iron Chef" for you, you're in luck: Netflix will also be debuting "Iron Chef Mexico" and "Iron Chef Brazil" later in 2022. So far, we aren't sure who any of the competitors on "Iron Chef: Quest" will be, but we wouldn't be surprised if it's a mix of new and familiar faces. Curious fans will have to tune in on June 15 to find out.