Everything You Need To Know About The Popcorn Recall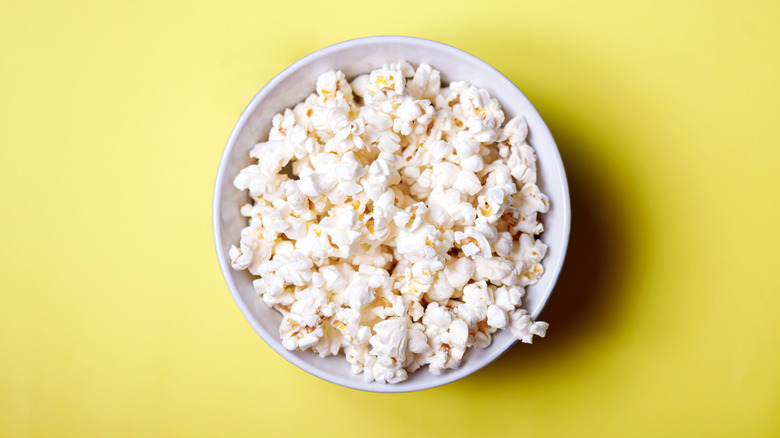 Lifesummerlin/Shutterstock
When a food gets recalled, it can be for a number of reasons. According to The Cleveland Clinic, the FDA recalls certain products if they come into contact with harmful pathogens, "foreign objects," or if the labels don't properly list allergens that may have made it into the product. Product recalls happen more frequently than you might think, and now, a popular snack food has found itself at the center of the latest one.
According to the FDA, one version of Snak King popcorn has now been recalled over the fact that it has come into contact with a milk product and doesn't feature a label warning buyers about the allergen. Anyone with a milk allergy now needs to watch out for O Organics Sea Salt Organic Popcorn, which are sold across 17 states and Washington D.C. So far, no one has fallen ill, but officials have asked shoppers to remain vigilant. The FDA notes that anyone who finds the five-ounce packages of the popcorn with the product code 079893 403038 immediately and safely either dispose of the snack, or return it to the store they purchased it from.
A history of popcorn contamination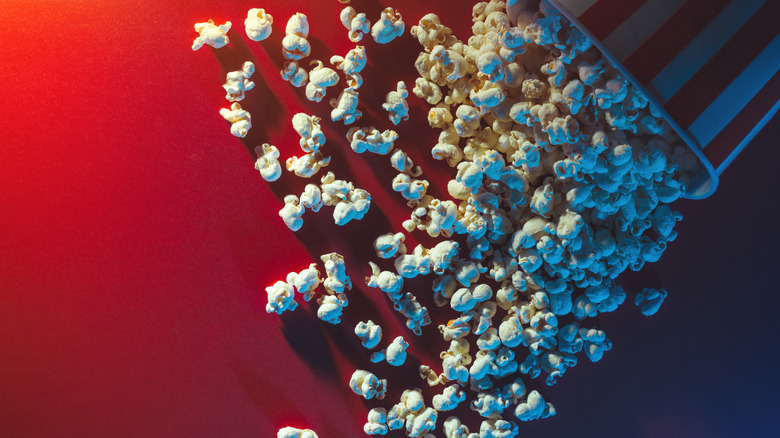 Stock-Asso/Shutterstock
An unlisted milk contamination isn't out of the ordinary for popcorn. Popculture found that Jolly Time popcorn faced a similar issue back in 2021 when the brand recalled its popcorn in 16 states after an unlisted milk contaminant came to light. Experts at the Mayo Clinic have found that dairy ranks as one of the "most common food allergies," particularly among children. If an allergic person were to inadvertently eat some of the mislabelled popcorn, they could experience a variety of reactions ranging from swelling all the way to trouble breathing.
In order to avoid any issues, Snak King voluntarily recalled its own product and has set up a helpline at (626) 363-7711 to help answer questions from consumers, the FDA notes. The majority of these products have popped up at "ACME, Safeway, King's, Balducci's, Jewel-Osco, Andronico's Community Markets, Vons, Pak 'N Save, Albertsons, Eagle, Carrs-Safeway, Haggen and Pavilions locations," so if you live in one of the affected states and frequent these grocery stores, make sure you check your pantry and keep an eye out for this snack.