Anne Burrell Just Wrote A Scathing Instagram Post About The Supreme Court's Reported Decision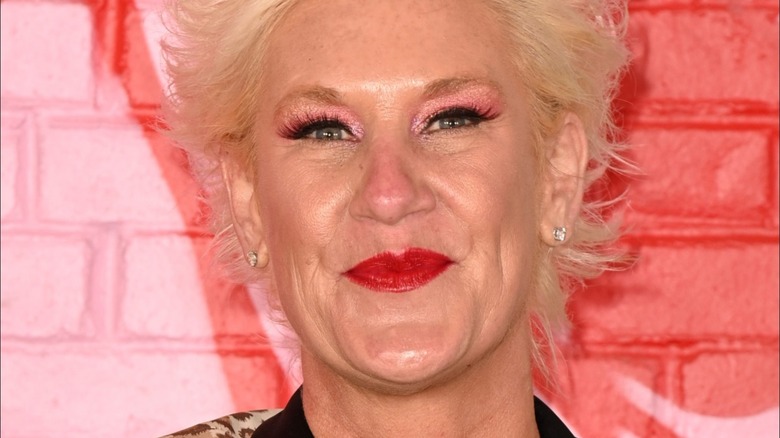 Bryan Bedder/Getty
When The New York Times reported that a leaked majority opinion from the U.S. Supreme Court appears to overturn Roe v. Wade, the reaction was swift. From protests in the streets to Anne Burrell speaking up on social media, people expressed their personal beliefs on this right to privacy. While it should be noted that final Supreme Court decisions are not released into the last day of the Court's term in late June or early July (via United States Courts), this leaked draft opinion from Justice Samuel A. Alito Jr. has quickly reignited the political fire associated with a woman's right to choose.
Politico reported on the alleged rhetoric within Alito's draft and many people are sharing their own beliefs. In her Instagram post, Burrell did not mince words about her anger over the potential overturning of Roe v. Wade. Even if Justice Alito's expression that "Roe was egregiously wrong from the start" becomes the majority decision, Burrell could not sit quietly and preferred to clearly denounce a future that limits women's rights. Although the celebrity chef acknowledged that she may lose followers or receive negative comments, she wrote that the issue is "too important and sad NOT to comment on." The raw emotion in her words invited others to stand tall and share their own opinions. While the "Worst Cooks in America" host might be used to the heat in the kitchen, the firestorm growing ahead of the Supreme Court's final decision is just starting to ignite.
Anne Burrell's emotional Instagram plea has people reacting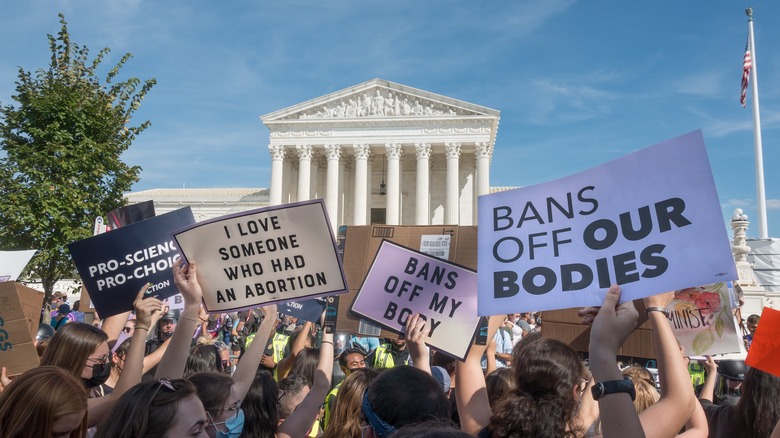 Bob Korn/Shutterstock
When Anne Burrell took to Instagram to share her reaction to the leaked Supreme Court opinion that could overturn Roe v. Wade, her words struck a chord with her followers. The chef wrote, "Rights for women have been set back to VERY scary times. I am EXTREMELY emotional over this ... I worry for the safety of women. And I am APOPLECTIC that the government could have a say over my body and any other women. SCOTUS you have let all women down."
Many people joined Burrell's outrage. While it should be said that no official decision has been rendered, many people are grappling with the idea of abortion rights being passed to each state for regulation. The majority of responses stood behind Burrell's position that this potential ruling is a sad day for women's rights and one person wrote, "I am extremely proud of you for using your voice to defend women. I've always respected you and now even more so. Thank you!"
Burrell ended the post by encouraging people to vote, and one commenter noted, "Couldn't have said it better myself, VOTE ... our lives depend on it." While the initial response to this draft opinion seems to be anger and outrage, the next step could have a greater impact on women's lives. Burrell and her followers appear determined to stand up for what they believe in.