The Perfect Response One Hard Rock Cafe Gave A 1-Star Reviewer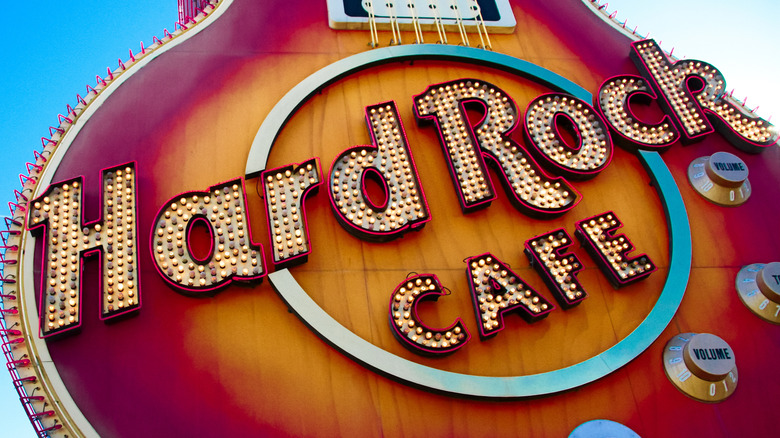 Usa-Pyon/Shutterstock
Strong leaders are a true blessing, especially when they have the audacity to stand up for their team members and address problems that arise. Especially in the event of a nuisance, managers have the power to resolve issues in honest, righteous, and passionate ways. One Hard Rock Cafe manager in Manchester, England, impressively represented the company's values back in 2016 when he reacted to a customer's disrespectful complaint about the appearance of his personnel.
Here's what happened. A woman named Elizabeth took the time to provide a review on the restaurant's TripAdvisor page, per The Rail. The so-called Elizabeth apparently isn't a fan of tattoos. "I appreciate it's a destination restaurant, and with a name like Hard Rock Cafe I wasn't expecting genteel waitresses in frilly caps, but between him and a female waitress with tattooed sleeves," Elizabeth's review read. "It was less an experience and more of a freak show!"
Hard Rock Cafe hasn't had the smoothest trajectory in the industry, with sales rising and falling over the years, per CBS News, but it had probably never been labeled a "freak show" before this. Still, as anyone who has ever worked in the service industry knows, it's a manager's job to defend their staff while upholding the brand they represent. Let's just say that Elizabeth probably wasn't expecting what came next.
A Hard Rock Cafe manager called out a customer in the best way possible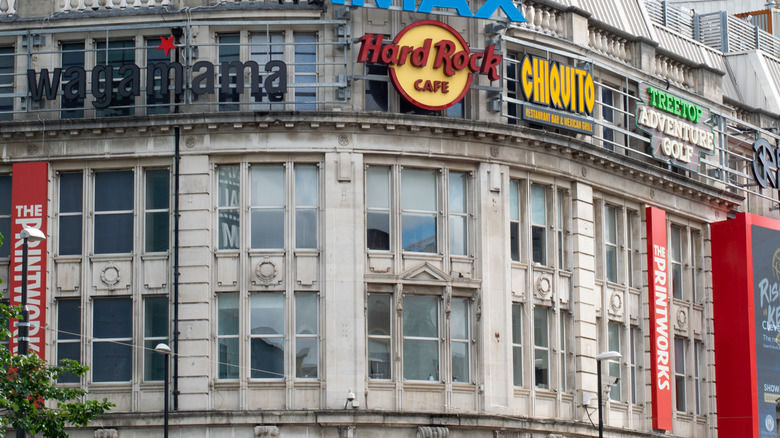 John B Hewitt/Shutterstock
Bob G., the manager of the Hard Rock Cafe location in Manchester, saw the customer's scathing 1-star review on TripAdvisor and addressed it in a very direct, valiant manner. He wrote, "No matter who you are, where you [are] from, what you look like, what your background etc. you are welcome at the Hard Rock Cafe. We can hardly adopt such a value without treating our staff in the same way, can we?" (via The Rail). Hard Rock Cafe is known to be an establishment that welcomes people from all walks of life through its doors, customers and employees alike.
"Your server has been with us for almost 15 years... it's sad you couldn't look past his appearance and see him for the genuine nice guy that he is," he continued. "There are hundreds of Hard Rockers all over the world with tattoos and piercings, living the same values and delivering a great experience, too, hopefully if you get the chance to meet any of them you might remember that they are human beings, just like you." The feedback ended with a basic piece of advice: "Take Time to Be Kind."
In the end, Bob offered a lesson to everyone who encounters someone who looks different from them in any way. We should all keep any hateful or unnecessary comments to ourselves. Also, what were you expecting from a rock 'n' roll-themed eatery? Nevertheless, this is one true story from Hard Rock Cafe that has an almost happy ending!