Read This Before You Order A Supermarket Birthday Cake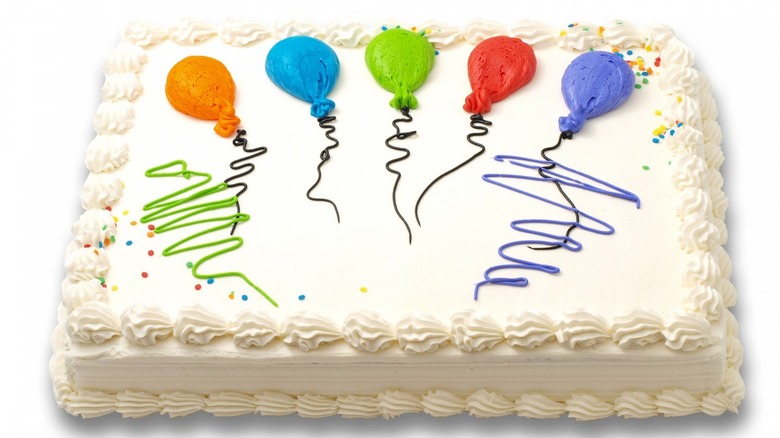 Park Ave Pics/Shutterstock
There's no party without cake, especially on birthdays. There's no better way to celebrate that you are one more year into your life than blowing out the candles on a huge, colorful, and delicious birthday cake around your loved ones. With all the plenty of options on the market, there is no excuse for not having a cake at a party. Whether a homemade birthday cake or a store-bought cake, a cake is a cake. Have you checked the bakery section in your local grocery store? Pay attention and you may be surprised at how talented and committed their cake artists can be.
As The Spruce Eats reports, supermarket birthday cakes are great for people with no time or skills to bake a cake, and supermarkets around the country offer plenty of options when it comes to birthday cakes, even considering aspects like allergies, budgets, and originality. Aldi once had a fall-themed birthday cake  — a naked cake with cheesecake filling and mascarpone frosting — and H-E-B offers a tres leches cake. H-E-B also accepts customizations, including adding Oreos to a red velvet cake. You can also pre-order, customize, and personalize it, and you then pick it up the day you need it.
No matter if you are a regular in the supermarket bakery or you're about to start your cake hunting adventure, there is one specific thing you should know before ordering a grocery store cake.
Be considerate with your cake artist's work and time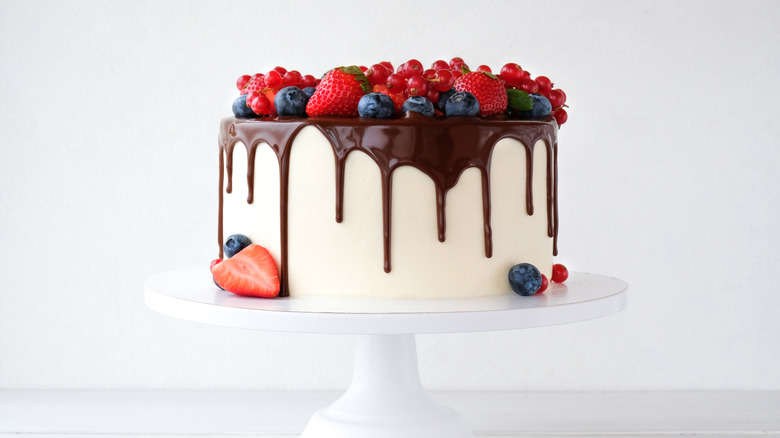 Alexander_DG/Shutterstock
When ordering a grocery store cake, be considerate of the baker's time and energy. They deal with a lot of customers and, potentially, hate. As one Iowa-based cake designer told Insider, "The sooner, the better," especially when it's a personalized cake. Yes, you can order a custom cake based on your party theme or interest in a supermarket, probably with a friendlier cost, and without too many protocols. However, the artist would probably put more effort into your order if you give them more time to prepare your cake. Your celebration is two weeks from now? It's not a bad moment to start thinking about the cake.
According to Insider, you can participate in the cake brainstorming session. How? The minute you are ordering the cake, take visuals. They can be photos, drawings, a Pinterest board, or an Instagram photo you saved. This would help the artist understand better your vision. Also, before choosing your cake designer, take a look at their previous work. Maybe they already have an Instagram page, or you can ask around about during any visit who makes what type of cake. In that way, you can choose the style you feel more comfortable with.
Every grocery store is different, so you should also adapt to their styles and needs. Nevertheless, according to The Grocery Store Guy, Target has the best cakes for children. Ultimately, be respectful, plan ahead, and let your creative side appear in the process no matter where you shop for your next cake, or browse some of the best cakes to bake for birthdays. Happy birthday to you!