Why Actor James Cromwell Used Superglue To Protest A Starbucks Policy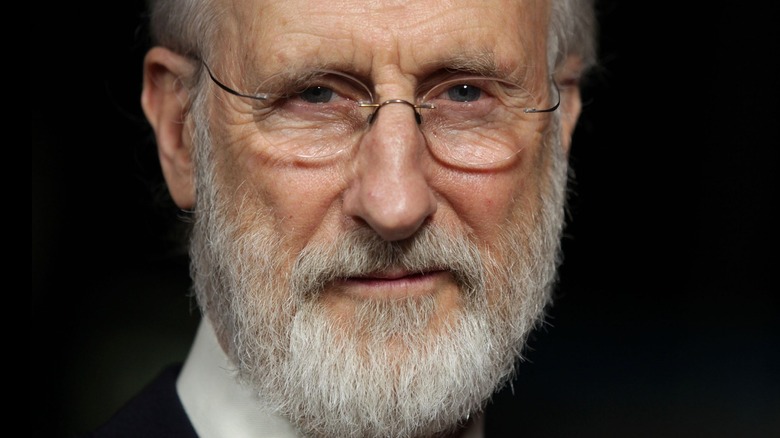 DFree/Shutterstock
A protest at a Midtown, Manhattan, Starbucks turned into a sticky situation this week when "Babe" star James Cromwell made an extreme gesture against the coffee chain's up-charge for non-dairy milk, The Washington Post reported.
Cromwell, an actor and honorary director of PETA, was joined by other members of the animal rights organization at the Midtown store. They said they were there to represent the 13,000 customers who have requested that Starbucks eliminate the extra charge for plant-based milk alternatives, which can tack on an extra 80 cents to the chain's beverages. Cromwell said that the company profits off the suffering of animals and the environment and, along with PETA, indicated that "Starbucks doesn't give a frap" about the impact of dairy on the planet. PETA said in a statement, "It's awesome that Starbucks offers so many delicious vegan milk options — such as coconut, soy, oat, and almond milk — but customers shouldn't have to pay extra to have dairy-free milk in their drinks."
Cromwell sticks to his cause
Cromwell, a "Succession" star, and fellow PETA members protested at Starbucks on May 10 by supergluing their hands to the counter, according to The Washington Post. Cromwell, wearing a T-shirt that read, "Free the animals," lamented the plight of mother dairy cows, whom he said cry for their infants when they're taken away and suffer as a human mother would. Protestors chanted, "Save the planet, save the cows. Stop this vegan up-charge now."
When police arrived to close the store, Cromwell and crew unglued themselves from the counter. The protest appears to have been peaceful, but a Starbucks representative suggested in a statement that it disrupted store operations. Cromwell is not the first protester to have adhered his hand to a chain restaurant's interior in defense of the environment. Protesters glued themselves to a McDonald's in London last year to call for a completely vegan menu at the chain.