If You've Ever Wanted Gordon Ramsay To Judge Your Cooking, Now's Your Chance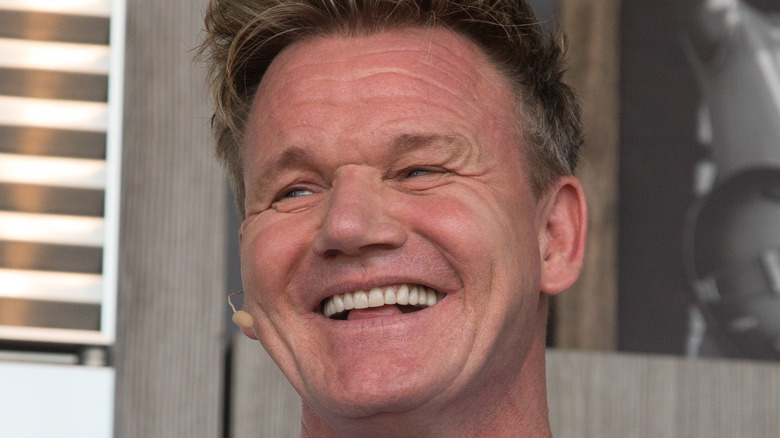 Sterling Munksgard/Shutterstock
We may receive a commission on purchases made from links.
Celebrity chef Gordon Ramsay is known for being very busy. You might have seen him on "Hell's Kitchen," where he shared his cooking skills and tips with the aspiring contestants — that's when he was not ranting and raging at them for bringing undercooked or overcooked dishes to hungry diners in his restaurant. You also might have seen him in one of his more gentle adventures, when he went on a mission to save sharks around the world in the documentary series "Shark Bait" (via Amazon). 
But there are many more shows that this instantly recognizable chef has filmed. In "Gordon, Gino & Fred's Road Trip," Ramsay and his friends Gino D'Acampo and Fred Sirieix travel across the world to explore some stunning culinary wonders and meet local cooks. His newest show is called "Future Food Stars," or FFS for short, in which he challenges 12 food industry entrepreneurs (via IMDB). With his demanding schedule it's hard to believe that Ramsay has any free time at all, but if you've ever wanted him to free up some time to judge your cooking, now's your chance.
Gordon Ramsay might react to your vegan recipe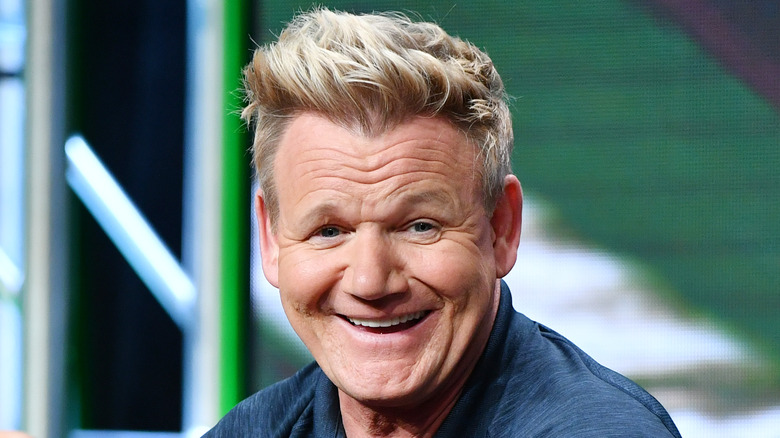 Amy Sussman/Getty Images
Ramsay posted a video on TikTok admitting that the social platform's users have turned him "slightly vegan." As proof, he included a photo of his Vegan Summer BLT Sandwich. Something must have changed, as Gordon Ramsay used to pull some cruel pranks on vegans and vegetarians in the past. In 2016, Ramsay got a question on Twitter from a user who asked if he was allergic to anything, and Gordon simply replied, "Vegans" (via Twitter). In 2018, again on Twitter, the celebrity chef admitted he was a member of PETA. Yeah, not the one you might think of, as Ramsay elaborated that the acronym stands for "People eating tasty animals" (via Delish). Yikes. 
However, Ramsay received some great reactions for his vegan BLT, so he decided to explore more plant-based options, and now there's a vegan TikTok challenge for his "Future Food Stars" show. Anyone can apply, and all you need to do is post a vegan recipe on TikTok, while Ramsay promises to react to the best ones. But judging from his past reactions on his TV shows, it might be a word of encouragement or an insult. We will have to wait and see what the chef has to say.