Alton Brown Revealed The One Show That Defines Him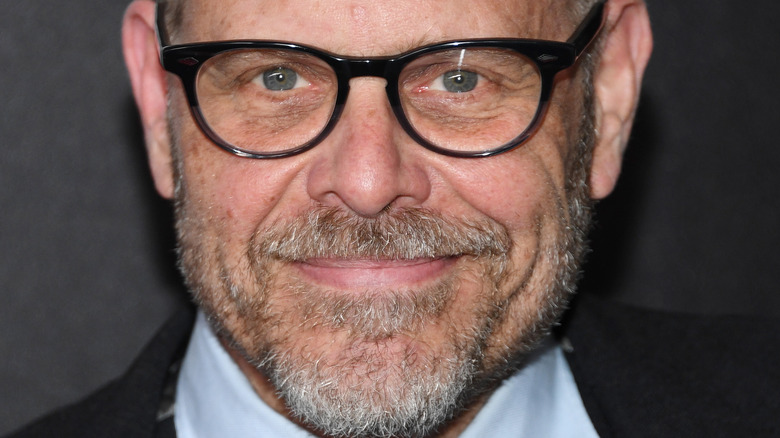 Dimitrios Kambouris/Getty Images
Alton Brown has been called a "genius" in the New York Times. Bon Appetit crowned the Food Network star "Cooking Teacher of the Year" in 2004 and Brown has won a James Beard Award for Best Cookbook along with a coveted Peabody (via New Georgia Encyclopedia). If you ask us, that's not too shabby for someone whose career did not take a traditional path to the culinary world. Brown actually studied filmmaking at the Univerisity of Georgia and went on to work as a cinematographer, dabbling in the worlds of commercials and music videos. Of course, layer on top of that the food shows he created, hosted, or appeared on — "Feasting on Asphalt," "Iron Chef," and the one that lifted him into celebrity orbit, "Good Eats" — and you have a towering cake of achievement (via IMDb). 
The foodie has definitely had a storied climb up the entertaining kitchen ladder. Not too long ago, AL.com caught up with Brown and quizzed the food "alchemist" about his incredible rise to food fame, as well as the projects that have shaped Brown's journey. During the course of the conversation, Brown revealed the one show that defines him and his answer demonstrates a real sense of personal awareness that can only be mastered when you are at the top of your game.
This show is 'like a child' to Alton Brown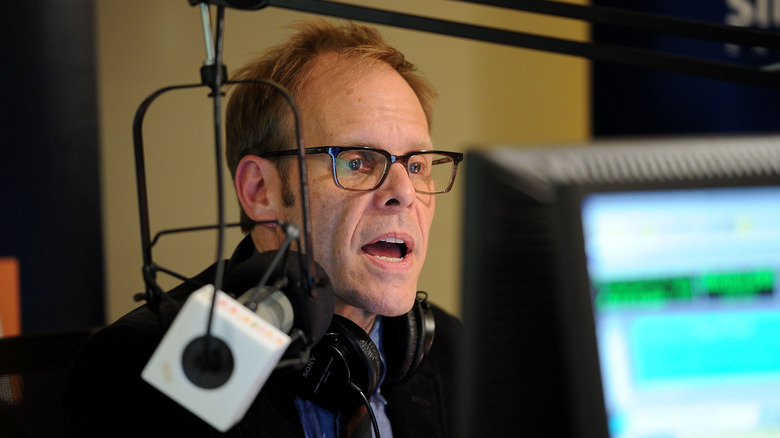 Jason Kempin/Getty Images
When AL.com asked Brown if he could be known for just one show, what would it be, Brown explained, "Oh, it would have to be 'Good Eats.' I mean, I created that show. I directed over 200 episodes of it. I wrote every single script. It's more like a child than a TV show to me. If somebody wants to know who I am, there it is." His answer may seem predictable, but like with all things Alton Brown, you have to really peel at the onion to discover how much of Brown's self is really a part of "Good Eats."
In an interview with NPR, the "Cutthroat Kitchen" host really pulled back the curtain to allow fans to see how the great and mighty Brown came up with his concept. He noted in the interview that "Good Eats" is really a blend of "MacGyver," "Mr. Wizard" and "History Rocks." But Brown also concedes the fun of the show mimics "Pee Wee's Playhouse," which was one of his many inspirations for the program, along with Monty Python, Julia Child, and the BBC series "Connections." There are many layers to Brown's magnum opus. Entertaining theatrics, cooking demonstrations, and teachable moments are at the heart of "Good Eats," and maybe that's exactly who Brown is in a nutshell.