The Worst Stir-Fry Mistake You're Making, According To Alex Guarnaschelli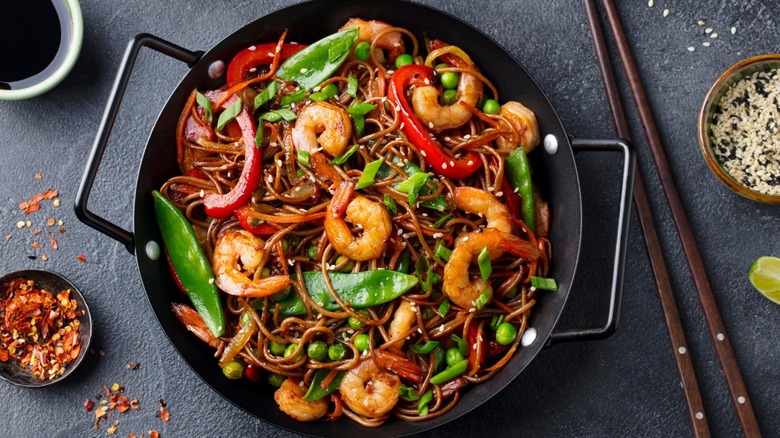 Anna_Pustynnikova/Shutterstock
Stir-fry recipes are some of our favorite go-to one-pot meals on a busy weeknight. It's both delicious and satisfying and such a great way to get the kiddos to eat vegetables without a struggle. But while it may seem like an easy way to cook up a healthy meal, this meat and vegetable dish isn't without its perils. 
Per Morning Call, the end goal of stir-frying is to get rid of the moisture, rather than trapping it to stew the food. To get this cooking technique down pat, according to Food & Wine, you have to make certain there is constant movement as you toss your ingredients in a wok over high heat. Grace Young, who has written multiple books on the cooking method, told the publication that if you do it correctly, "The result is a light searing of ingredients that allows them to cook both quickly and uniformly, without burning or charring." 
But even if you are a master of this cooking technique, you may still make what Alex Guarnaschelli calls the worst stir-fry mistake. The celebrity chef took to TikTok to answer her fans' most pressing questions, and you might be surprised to learn you've been adding your protein at the wrong time.
Cook the meat separately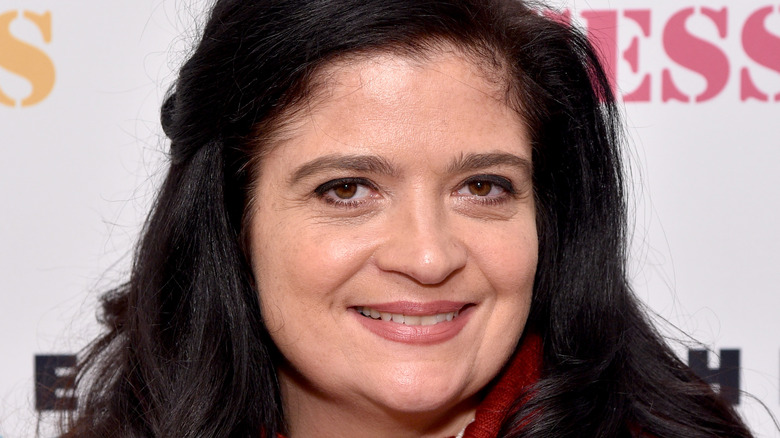 Bryan Bedder/Getty Images
In the TikTok video, Alex Guarnaschelli revealed she had received a lot of stir-fry questions. One fan asked, "My stir-fry always gets SO tough and chewy. Advice?"  The "Supermarket Stakeout" host explained that the key to making certain your beef is perfectly cooked is to cook it separately from the vegetables and to add it at the "last minute." Guarnaschelli said, "Don't drag the beef along for the ride the whole way. It's overcooked." Guarnaschelli wrote that when she makes the dish, "I use the same pan & sauté things, one by one, and then combine." 
Additionally, several followers suggested marinating your beef with some corn starch mixed with water or cooking wine so it is "super tender." Still others suggested velveting the beef with one writing, "I velvet my meat for stir fry. Mix it with baking soda for 10 minutes and rinse it off." Serious Eats shares that velveting your beef will give it the texture and tenderness you want when you make this dish.