Revel Spirits Has The Ideal Cocktail Pairing For The This Is Us Finale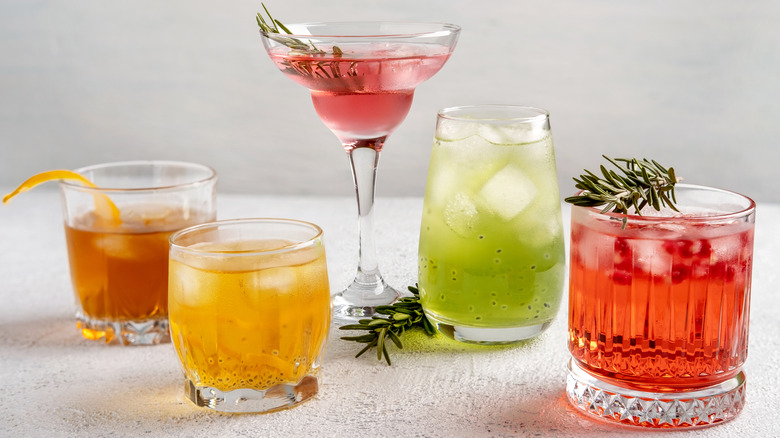 Svetlana Khutornaia/Shutterstock
Fans of the ultra-emotional NBC show "This Is Us" are likely dreading its series finale on May 24. However, Justin Hartley, who plays the character Kevin, has come up with a product to accompany what's sure to be a tear-jerking farewell. (And if you've wondered what happened to the real slow cooker after the final season, you're not alone.)
Hartley, who also stars in Rebel Wilson's new Netflix comedy "Senior Year," is the co-owner of a company called Revel Spirits (via Foodbeast). Now, the company has dropped a line of sparkling agave beverages, which they're calling Revel Avila Spritz.
Of course, there's no small amount of irony in the relationship between Hartley and the product, as his "This Is Us" character (and his character's father) has suffered from alcohol addiction on the show (via Vanity Fair). That aside, Hartley has devoted significant time to making the line a delicious experience and is determined to make it stand out from the ever-growing pack of ready-to-drink alcoholic beverages. He describes the drinks as "beautifully fresh and crisp" and credits the "unique flavor combinations" with setting them apart from the pack.
If you or anyone you know is struggling with addiction issues, help is available. Visit the Substance Abuse and Mental Health Services Administration website or contact SAMHSA's National Helpline at 1-800-662-HELP (4357).
How the flavors match up with This is Us characters
Each can of Justin Hartley's new Revel Avila Spritz line is 140 calories and made with "organic agave nectar," per Foodbeast. In fact, the product uses only "100% pure blue weber agave," which is grown in Morelos, Mexico, one of the nation's smallest states. After all, agave being used as a sugar alternative has been all the rage in recent years. The sparkling beverage contains 6% alcohol. Currently, per PR Newswire, the product is available in 4-packs for $18.99 in some California stores. It's also available online via ReserveBar, if the person who orders lives in a state where alcohol can be shipped.
Naturally, some of the line's flavors even match well with various "This Is Us" characters. Kate is a bit of a spitfire, so her scenes pair well with Revel Avila Spritz's Mango + Fresno Chili option. Then there's Randall, whose emotions can be all over the map on any given day, so perhaps he goes best with the multitude of flavors in the Guava + Toasted Coconut + Kaffir Lime flavor. Kevin, of course, has transitioned from loving many women to being a happily married man, so let's celebrate this success with a sweet Watermelon + Cucumber + Cilantro can. 
Then, anyone who's just a little bit bitter about the show ending altogether can turn to the Grapefruit + Rosemary for an appropriately, but not overwhelmingly tart, drink. No matter what actually happens in the finale, it's bound to be a real hum-dinger, so please drink responsibly.