What Restaurants Should Really Do After Terrible Reviews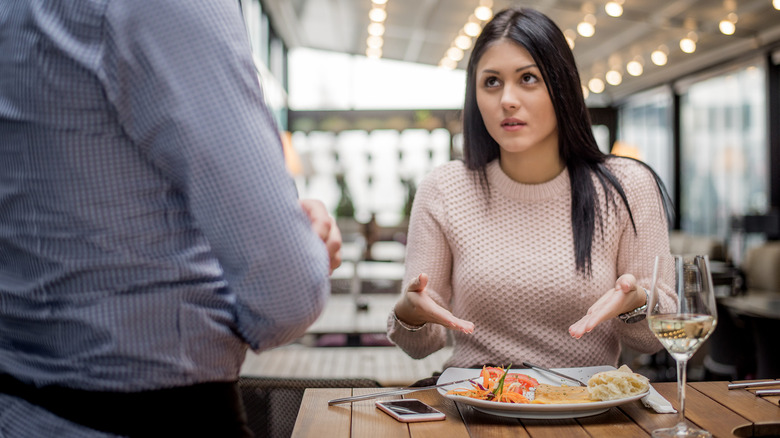 Branislav Nenin/Shutterstock
You're running a restaurant. It can be any kind of restaurant: bar food, fine dining, Americana diner-style, French cuisine. When you're looking through the newspaper or online to see reviews for your restaurant, you see that it's mostly positive — except for a few. People are saying that wait time is slow, the food's overpriced, you get the picture. What do you do? Every restaurant gets its fair share of negative feedback from diners. Even big-name chefs like Bobby Flay get hurt by bad reviews; you can't please everyone after all. The important thing, however, is how you respond to it. 
One New Jersey restaurant, for example, apparently threatened to sack employees if they didn't get five-star reviews on Google, according to Yahoo! News. This, ironically, lead to the restaurant getting bombarded with bad reviews. One restaurant owner in Denver went on a one-man mission to stand up to Yelp reviewers who left bad reviews, according to Eater, which involved belittling and insulting them just as they did to him and his restaurant. But is responding to bad reviews even worth it in the first place, or is it better to let the whole thing go?
Restaurants can use bad reviews as growth opportunities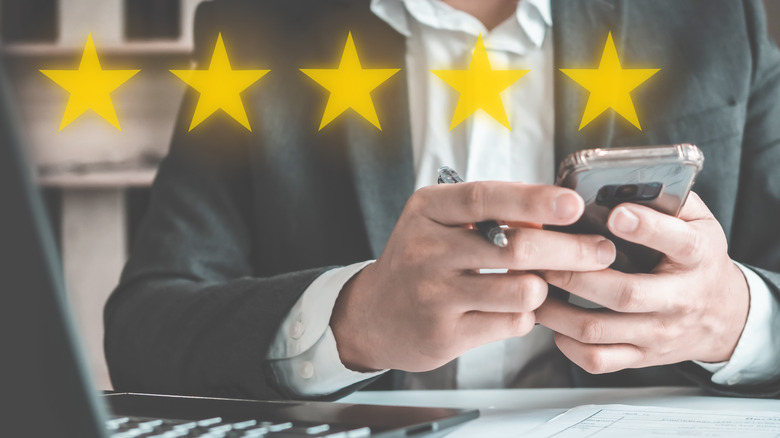 Ken stocker/Shutterstock
It seems that by responding to bad reviews, one could easily help their restaurant grow. According to ReviewTrackers, 45% of consumers are actually more likely to visit a restaurant if the manager responded to bad reviews. Wait, how can bad reviews make people come to your restaurant? You wouldn't want to visit a place that's flooded with bad ratings, right? Many business owners have had to deal with this situation, and even Gordon Ramsay reacted to brutal reviews.
According to Lightspeed, while bad reviews certainly aren't something you'd brag about, how a business responds to them is what makes the difference. If a restaurant doesn't respond to a bad review about slow service or poor food and just brushes it off, people will think that the owner of the restaurant really doesn't care enough to respond to criticism. By replying in a professional and courteous manner, the eatery gives off the impression that they care about the customer's experience and maybe they aren't as bad as the review makes them out to be. The restaurant can also use this criticism as a way to improve itself, take a look at what the flaws are, and then build on them. Feedback, both good and bad, is what helps to shape the customer's experience. While a restaurant can't always please everyone, a little bit of courtesy and self-reflection can help to offset any sort of potential problems caused by a bad review.