How Tops Markets Is Honoring The Buffalo Shooting Victims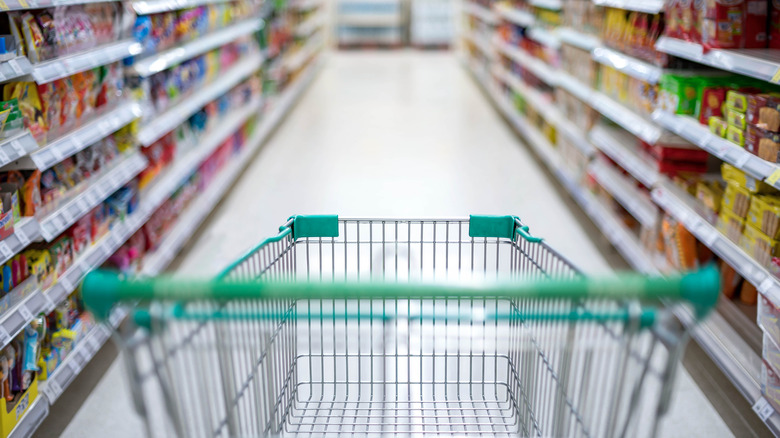 Lin Xiu Xiu/Shutterstock
Saturday's mass shooting in Buffalo, New York, which was carried out by an 18-year-old white suspect at a grocery store in a predominantly Black neighborhood, left 10 people dead and three others wounded, per The New York Times. President Joe Biden has called for an investigation, calling the attack a "senseless and horrific" act of domestic terrorism. A number of pervasive issues are clear in the wake of the event, including the system of white supremacy in the U.S. that inspired the alleged attacker to carry out his plan, which was outlined in a manifesto and shared on social media half an hour before he opened fire, per CNN. 
Another critical issue facing the residents of the neighborhood is the temporary closure of the Tops Friendly Market, where the shooting took place. According to The Buffalo News, the Jefferson Avenue grocer was the sole "oasis" in the middle of a food desert. In an effort to help residents as best they can and to honor the victims of the attack, Tops is banding together with community organizers to provide emergency resources. 
Volunteers are helping with daily food distributions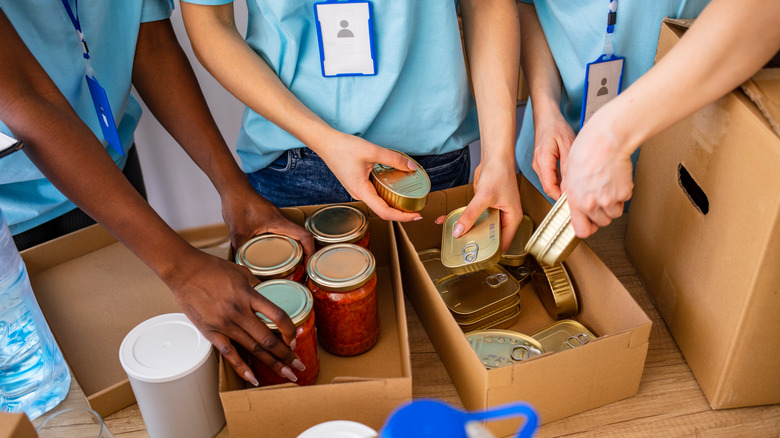 Dragana Gordic/Shutterstock
On Monday, emergency food organizations Feedmore and the Resource Council of Western New York set up a distribution center on East Ferry Street, which will remain open daily through May 27, "at which point officials will reassess the need," The Buffalo News reports. Tops Friendly Markets has followed suit by driving pallets of refrigerated food and other items to "companies and individuals" in need each day. Their efforts are matched by volunteers with the Red Cross, local churches, corporate donors, and individual members of the community, who are encouraged to bring canned goods and personal care items to the Feedmore warehouse on Holt Street, or to make donations to feedmorewny.org. If you've got extra canned goods in your pantry, now's the time to put them to good use.
Masten District Common Council member Ulysees O. Wingo, who's helping organize distribution efforts, told The Buffalo News that Tops is "more than a grocery store." Not only was it one of the sole purveyors of groceries in a food desert, he said, but it was also a kind of community center. With that in mind, it's only natural that the store swooped in to help residents in need. "Our community is grieving, but our community truly is the city of good neighbors and we have shown up for each other in ways that are incredible," said Resource Council President Catherine Roberts.