The Hack That Makes Juicing Key Limes So Much Easier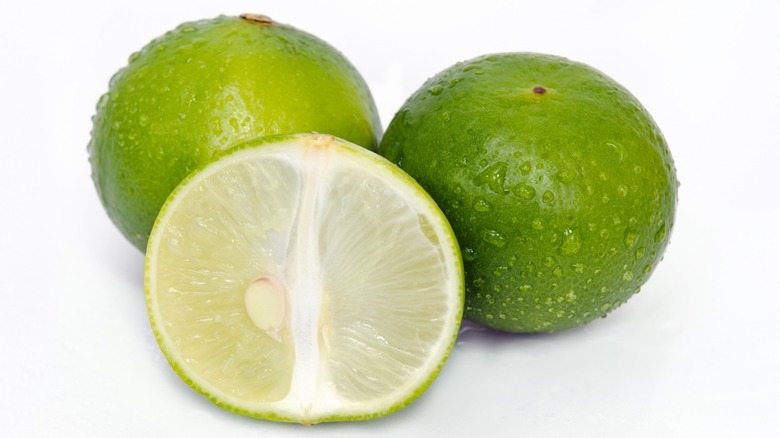 SuradechKKPB/Shutterstock
While many savory dishes call for a squeeze or two of regular lime juice to introduce some acidity and fresh flavor to a recipe, quite a few sweet dishes — such as the iconic Key lime pie — specifically flag that Key limes are needed. There's just one issue with the pint-sized flavor-packed citrus fruits. Their size means impatient home cooks may find themselves frustrated at the effort required to get all that aromatic Key lime juice out of the tiny fruits. (Don't even get us started on trying to zest them — it's a labor of love).
Before you swap those Key limes for regular limes, though, know that there is a difference between limes and Key limes that makes the extra effort worth it. As Southern Living explains, Key limes tend to be far more aromatic than regular limes, as well as a bit less acidic, making them a perfect complement to desserts. Cook's Illustrated even compared the pH between Key limes and regular limes and found that Key limes had a lower level of acidity.
If you're convinced Key limes are the way to go in your recipe, you'll want to check out this hack that makes the process so much easier, before you start squeezing out the juice until your fingers cramp.
How to juice Key limes effortlessly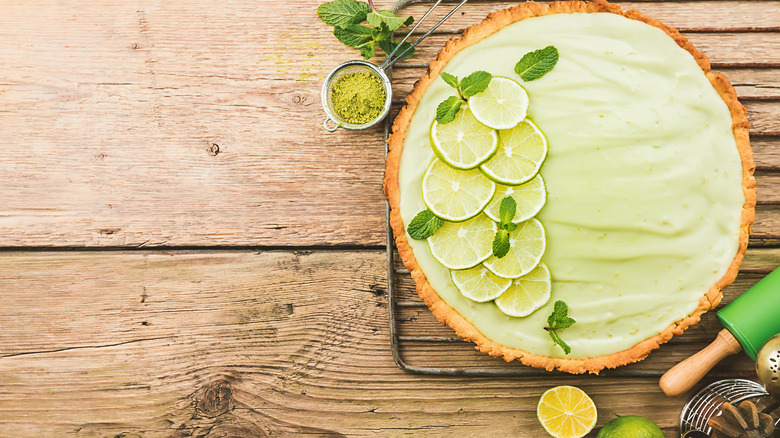 Goskova Tatiana/Shutterstock
To streamline the process of obtaining a large quantity of juice from those tiny Key limes, there's one common kitchen tool you should turn to, according to Taste of Home. And it's likely one you may never have considered to use with citrus fruits, due to a size incompatibility. Luckily, with Key limes, it's a perfect fit. We're talking about the trusty garlic press.
That's right — once you slice your Key limes in half, you can just stick each half in the press, squeeze, and quickly get all the juice you need for your recipe. It's far less tedious than trying to squeeze them by hand. And because many other citrus juicing tools, such as reamers, are better suited for larger fruits, it solves that dilemma, too. If you don't have a garlic press, Epicurious suggests squeezing them with a fork.
As with most citrus fruits, if you really want to optimize the amount of juice that you can extract, try placing your Key limes in the microwave for about 30 seconds so that they're soft and perfect for squeezing, Lifehacker advises. With a few of these simple hacks, you'll be enjoying your Key lime dessert of choice in no time at all.