Reddit Users Just Shared Their Favorite Cost-Effective Foods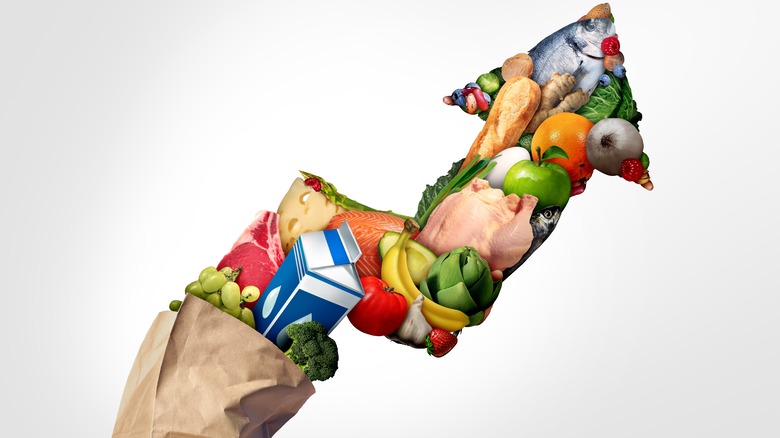 Lightspring/Shutterstock
During these times of rising inflation, prices for basic necessities, including food and fuel, have increased significantly. Inflation rates are at their highest level in 40 years, making each trip to the grocery store a delicate balancing act of finding the most bang for your buck.
Analyst projections indicate that food inflation is here to stay for the time being, and it may get worse before it gets better. Costs for items including bread, meat, and milk are forecasted to surge ever upward, while fruits and vegetables may be impacted as well.
Identifying ways to save money at the supermarket beyond coupons and store reward cards has become ever more important now, too. We're all in this inflation boat together, so any bit of shared advice or tips that can help us stay financially afloat are welcome. With this in mind, Reddit users on the forum r/Frugal weighed in with their recommendations of their favorite cost-effective foods.
Eating on a budget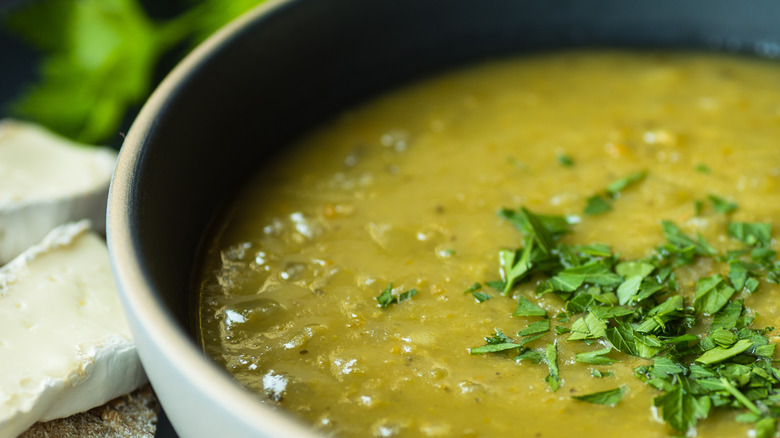 Josie Grant/Shutterstock
If you live in an area with a Costco, Redditor u/Katalos suggests springing for its rotisserie chicken, which they note, for the modest price tag of $4.99, can feed a person for the day. Redditors u/Jason_Peterson and u/Historical_Lemon_212 both tout the cost-effective culinary benefits of split peas, whether combined with lard and onion or mixed in a pot with hambone to cook up a hearty split pea soup. It's also a nutritious meal option, both high in fiber and rich in minerals like magnesium, potassium, and iron.
Other users advised that rice, beans, and lentils are relatively cheap items that can fill you up without breaking the bank. Redditor u/Shot-Requirement-766 proposed the simple duo of a box of pasta and sauce, which depending on the store and brand, can run anywhere between $3 to $5. One Redditor, u/dont_trust_kinderEGG, even went so far as to disclose their itemized weekly grocery list of greatest economical hits: a 10 pack of Shin spicy noodles, three bags of frozen veggies, a dozen eggs, a pack of frozen hash browns, and two canned proteins, all clocking in at under $30. Now that's a bargain.