The Unexpected Snack Stash Milo Ventimiglia Kept On The This Is Us Set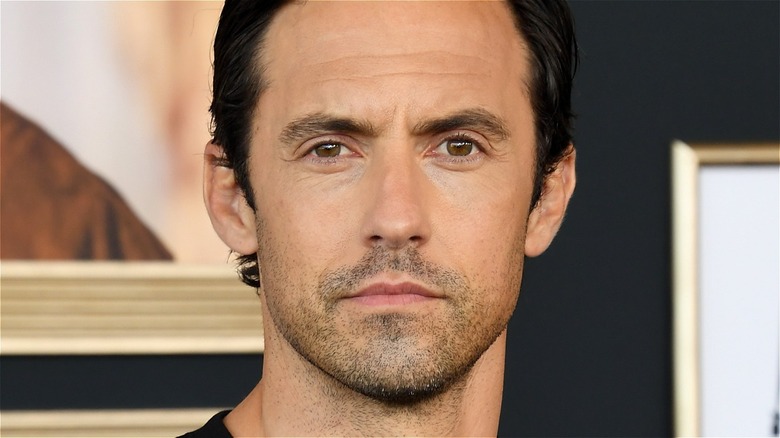 Jon Kopaloff/Getty
The first episode of "This is Us" aired in 2016, and buckets of tears, both happy and sad, have been shed ever since. Created by Dan Fogelman, the series follows the non-chronological story of Rebecca and Jack Pearson and their three triplets, the "Big Three" over the course of 100 years (via IMDb and Cinema Blend). Over the course of six seasons, the Pearson clan has taught us about love, family, parenting, and growing up. And while the award-winning series has finally come to a tear-jerking end, the lessons we've learned from this NBC drama will live on forever.
One of the most heartwarming things about "This is Us" is that the cast appears to be just as close in real life as they are on screen. From doing the "Wordle" to dancing the "Wobble," the cast looks like they had a blast together behind-the-scenes. But as fun as filming can be, the hard-working actors also had to find ways to get through late-night shoots and long, grueling days on set. In a series of Instagram stories, Mandy Moore shared one of her and Milo Ventimiglia's go-to energy boosters (via People). While their favorite snacks may not be great foods to eat for more energy and stamina, they did the trick!
Milo Ventimiglia and Mandy Moore both have a sweet tooth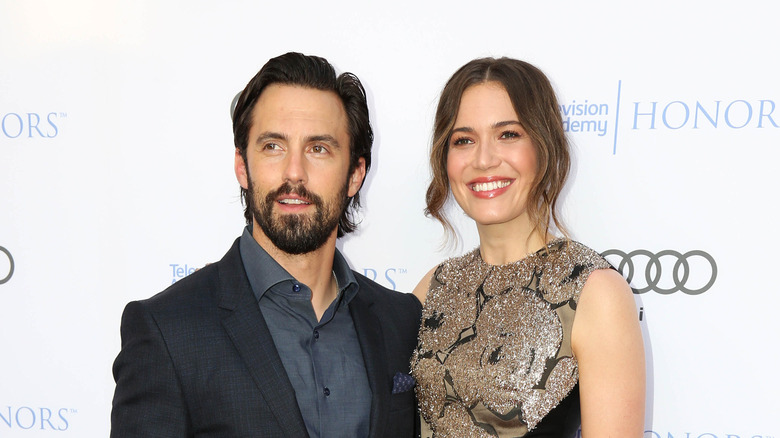 Kathy Hutchins/Shutterstock
Whether it's a frothy cappuccino or a bar of chocolate, we all have an afternoon pick-me-up that helps get us through the rest of the day. Actor and actresses are no different. In 2017, Mandy Moore posted a sequence of stories on her Instagram page documenting a typical afternoon between her and her TV husband, along with their "candy bin." As the name suggests, this special bin is where their secret candy stash lived (via People).
The stories start off with Moore and Milo Ventimiglia discussing their favorite candies. "We play this game all the time," the "A Walk to Remember" actress confessed. As if they couldn't be more adorable, Ventimiglia knows exactly what Moore's favorite SweetTart flavors are. "Dude, a purple, a blue and a red. Look at that. You finally won, you finally won," Ventimiglia exclaimed, after he opens the first SweeTarts packet. "Score! Thanks Mi," Moore responded. Ventimiglia's second attempt was less successful. In the second packet that he opened, the "Gilmore Girls" actor unearthed green and yellow SweeTarts. "Not your pack," he apologized.
In an interview with Us, Ventimiglia revealed that he and Moore tend to gravitate towards the same snacks. "I think, like, when we really need it, we both go for the sugar," the California native shared. "But I think we're both kind of like salty, savory folks, too." Also a candy fan? Check out these 36 popular sour candies, ranked worst to best.