The Two US Cities With A Unique Culinary Designation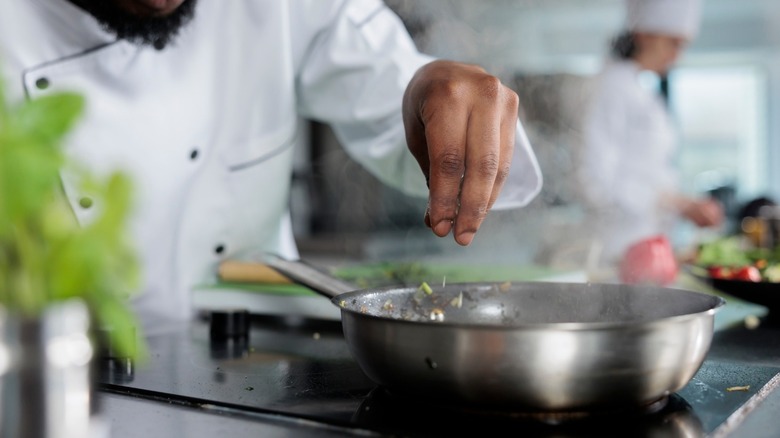 DC Studio/Shutterstock
Though big cities such as New York City and London, the U.K. city with the most diverse food scene, might be most known for their large foodie cultures, there are several other smaller cities that have comparable food scenes. UNESCO (the United Nations Educational, Scientific and Cultural Organization) has granted two particular locales U.S. the title of Creative City of Gastronomy. Not only do they shine in their variety and quality of food businesses, but they also demonstrate sustainable methods to show their city's heritage through food (via USA Today). 
Though describing an object as "gastronomic" usually just means it pertains to food, UNESCO frames the term through the lens of sustainable urban development, according to Food'n Road. With food being such an important carrier of culture, UNESCO emphasizes that a gastronomic city honors its heritage while sustainably working to upkeep it (via San Antonio City of Gastronomy). And it doesn't give out this distinction easily: Per Food'n Road, cities must submit a proposal that includes an action plan to be considered and there are only two places in the U.S. that have met the organization's criteria. Whether it's through building community gardens or promoting education, both places have definitely earned this title.
Tucson, Arizona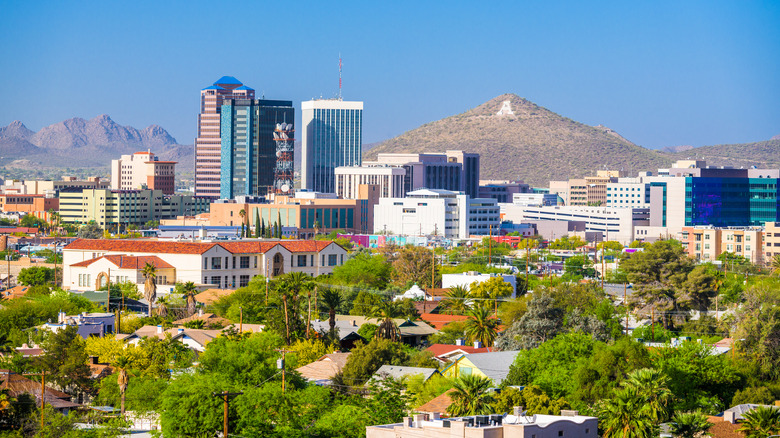 Sean Pavone/Shutterstock
Despite Season 19 of "Top Chef" being filmed in Houston, the season finale will take place in Tucson, Arizona, which will air on Bravo on June 2 (via azcentral). According to Eater, this choice is to honor Native American and Mexican cuisines on a more national scale. Tucson is located on the grounds of the O'odham and the Yaqui, among several other indigenous nations, according to The University of Arizona. The city, which has a population of over 550,000 people, is now making a conscious effort to celebrate indigenous cultures through food. According to Yes! Tucson has faced some struggles to honor these heritages in the past, due to traditional food systems declining as a result of widespread American diets becoming more widely adopted.
But that isn't to say that there was no effort made at all. In 1995, the Community Gardens of Tucson was established in order to encourage sustainable agriculture, among other initiatives. In 2015, Tucson became the first UNESCO City of Gastronomy (via Yes!).
San Antonio, Texas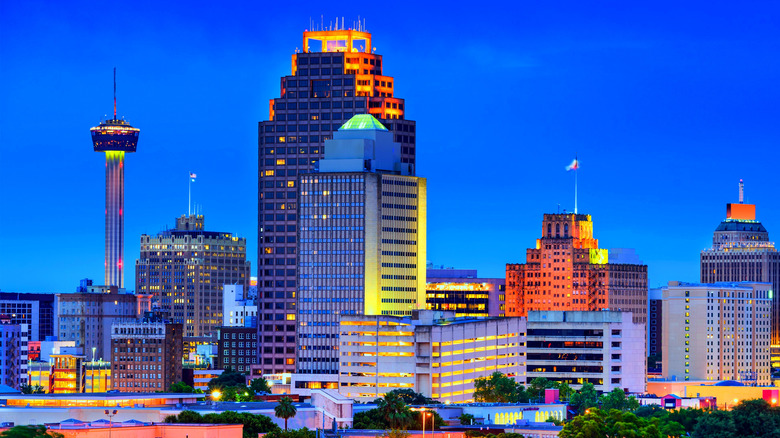 Parkar-Stock/Shutterstock
San Antonio is the second city to be named a Creative City of Gastronomy and was given this title in November 2017. This Texas city is vibrant and full of culture from its Mexican influences on lots of its cuisine to its lively barbecue scene (via Visit San Antonio). In addition, San Antonio has recently become a hub for immigrants from India, China, Korea, Vietnam, North Africa and West Africa, whose cuisine have already sparked both local and media attention (via San Antonio Mag).
This caused San Antonio to stands out from other cities in the UNESCO Creative Cities Network, which is a more general group of locations that are dedicated to its goal of promoting cultural sustainability in the development plans (via Publishing Perspectives). The city also practices sustainable development goals by spotlighting local restaurants and cultural dishes on its Instagram, which increases awareness in sustainable development in the city related to food.