How Jake Gyllenhaal's Childhood Shaped The Way He Eats Today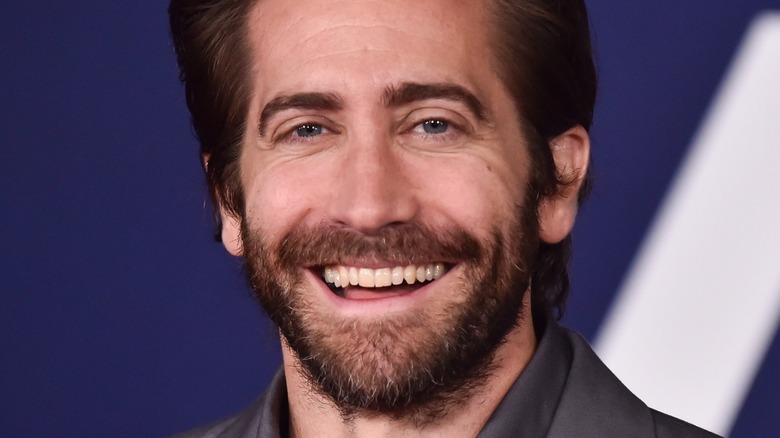 DFree/Shutterstock
The Gyllenhaal name has more to it than being the subject of a few Taylor Swift songs. Actually, food is very important to actor Jake Gyllenhaal, who has been quite vocal about his favorite dishes, many of which are high in protein and plant-based. This much is clear based on Just Egg's latest ad campaign, which features Gyllenhaal and other stars. The campaign highlights the cholesterol-free aspect of the brand's star product: a plant-based egg substitute. Gyllenhaal is actually an investor in the company, drawn to the environmental and health impacts of a vegan egg alternative, according to a press release.
Gyllenhaal was exposed to his beliefs about healthy eating at a young age, as evidenced from his participation in Alice Waters' Edible School Yard Program. In a clip from TODAY, Gyllenhaal said about his inspiration to become involved with the program, "I grew up around gardens and growing my own food. And my family did that a lot and that was a real source of community."
For Gyllenhaal, food can do good and bring people together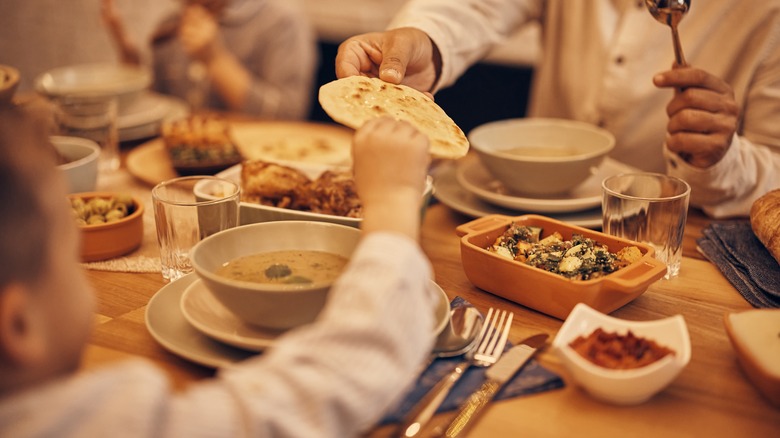 Drazen Zigic/Shutterstock
Gyllenhaal has been an environmentalist for a long time, but the star's views about eating sustainably did not form overnight, as he shared with TODAY that his childhood heavily influenced the way he eats now. Gyllenhaal stated that eating local food was important to his parents, who frequented the farmers market near where he grew up. Furthermore, the actor revealed that his father was the one to introduce him to soy milk, which was one of the first highly popularized milks that wasn't made out of dairy. Global Citizen states that one gallon of dairy milk requires almost 2,400 gallons of water to make, compared to soy milk, which only needs 106 gallons of water.
However, despite acknowledging that he has more energy when he eats plant-based, Gyllenhaal admitted that he is not entirely vegan. Rather, he maintains the positive relationship with food he had growing up, from enjoying vegetables to relishing in the joy of cooking with family and friends. On the River Cafe Table 4 podcast, the actor shared that his childhood meals with family were "the only thing without drama or tumult," and it's clear that these memories influence his attitude about sharing food with others today.