Why Do Cookies Taste Different From A Bakery?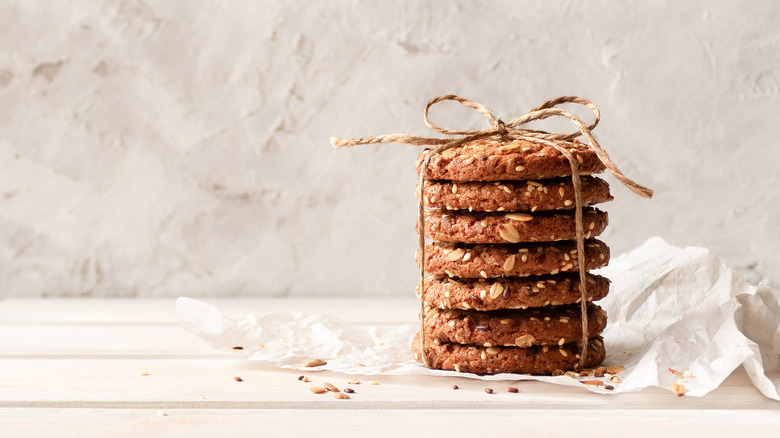 Rika777/Shutterstock
We all have that one place we love to go when feeling like taking a break or treating ourselves after a challenging task. It doesn't need to be a spa or fancy dinner either, it can be somewhere as simple as a favorite bakery. A smaller, hometown spot that plays soft music, has some outdoor seating, and smells like freshly baked bread every time you walk in might be your go-to, or maybe a bigger bakery with the hustle and bustle of patrons getting bagels and scones. Or perhaps, it's a bakery that has the best cookie you ever tasted.
Luckily, we have your back when it comes to the best bakery-style cookie recipes to make at home. But, if we're being honest, that homemade chocolate chip cookie, although ooey, gooey, and delicious, might just not be the same as one from a bakery. Even though you followed the process exactly and measured all the recommended ingredients correctly, something is still missing.
Are you treating each ingredient with delicate care? Are you baking the cookies as a pastry chef? Probably not as intricately as the bakery's genius pastry chef behind that perfect cookie recipe.
Behind every bakery there´s a pastry chef with their own baking tricks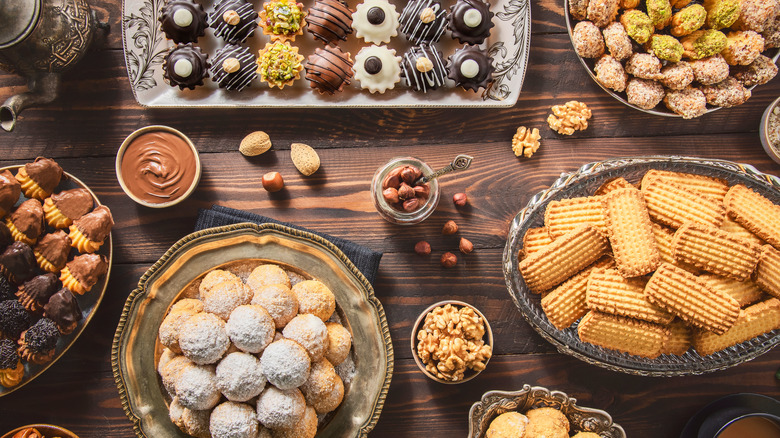 Dina Saeed/Shutterstock
Every pastry chef has a unique way to play with ingredients and create their special baked goods. There is a reason a place or a treat turns out so special and unique. 
New York Eataly's pastry chef, Kyle Bartone, told Buzzfeed that one of his secrets to making good cookies is to add salt to the recipe. Salt brings balance to the recipe, giving it the right amount of sweetness and chocolate flavor. Bartone also tries to replace flour with bread flour so the cookie has a better texture and suggests using room temperature butter, for fluffier cookies.
This bread flour trick for chewier and softer cookies is also used by Chicago-based pastry chef, Ji Yoon, as reported by Fine Cooking. Other great tips shared by baking experts include using demerara sugar on top of the cookie for extra crunchiness or adding flavorings to the butter so it's more concentrated. However, no matter what trick the cookie has behind it, all bakers respect good baking habits, no matter their level of expertise.
Whenever baking cookies at home, don't forget to check on the basics, like making sure the pan is greased and measuring the ingredients correctly (via The Spruce Eats). If you've now got a hankering for a sweet treat, here are 70 of the best cookie recipes you can choose from.