Aarón Sánchez Talks About The Future Of Latin American Food Media - Exclusive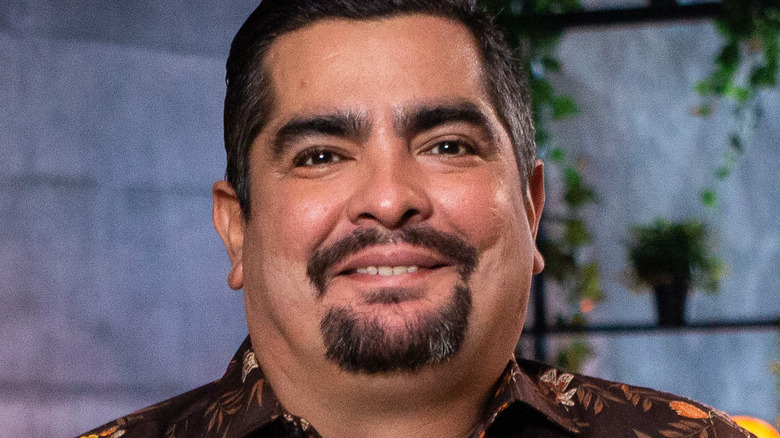 Hogar de HGTV
Aarón Sánchez has had a long career in food media by this point. From an early appearance on "Throwdown With Bobby Flay" to long runs as a judge on "Chopped" and "MasterChef" (via IMDb), Sánchez is undeniably a food television expert.
Now he's running the show with his new series, "El Sabor de Aarón." While the series is set up as a competition that features two chefs of Latin American ancestry battling it out every episode, it's not as cutthroat of a game as "Chopped." As the chef told Mashed in an exclusive interview, "Yes, there was a competition element to it, but everyone comes out a winner, you know what I mean?" The show is designed to highlight the excellent food being cooked by chefs in America from a variety of different Latin American backgrounds, from Venezuela to Mexico.
Since "El Sabor de Aarón" is a Spanish language production that showcases a variety of Latinx talent, it makes sense that Sánchez has many thoughts about the future (and present) of Latin American food media. The chef (who is also the executive producer and the host of the new show) shared what he thinks this corner of the media landscape will look like in the years to come.
Aarón Sánchez's hopes to see a wider audience and more diverse content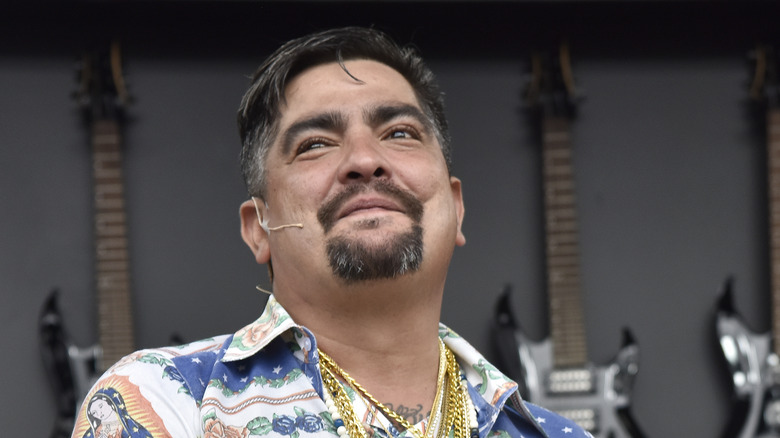 Tim Mosenfelder/Getty Images
According to Chef Sánchez, Spanish language food shows used to have a very specific focus. As he said, the classic model was, "​​We're going to cater to a Latin grandma." Now the focus has broadened to include a wider range of audiences (and on-camera talent). As the chef further told Mashed, "The playbook is opened up, and we're talking to grandma, we're talking to mom, and we're talking to the kids." Sánchez credits networks like Hogar de HGTV with giving opportunities to creators like himself to tell different kinds of stories with food.
Sánchez predicted that Spanish language food media will become more popular in the U.S. because it serves a population of second-generation Latinx people who want to connect with their cultural traditions. He hopes that cooking shows will help people learn Spanish as well. "On that medium, I really feel that the food will speak for itself. You're going to understand when I'm talking about a carrot, it's 'zanahoria.' When I'm talking about onion, it's 'cebolla.'"
The chef also told Mashed that this yearning for tradition extends to the types of food being cooked, with more chefs embracing regional culinary practices. "There's going to be more of a regional approach to what's going to be happening in the future ... [with] chefs and home cooks specializing in certain parts of these culinary superpower countries."
You can watch "El Sabor de Aarón" on Hogar de HGTV Thursdays at 9:00 p.m. ET and on Discovery Familia Saturdays at 8:00 p.m. ET.