The Ingredient Curtis Stone Considers His Favorite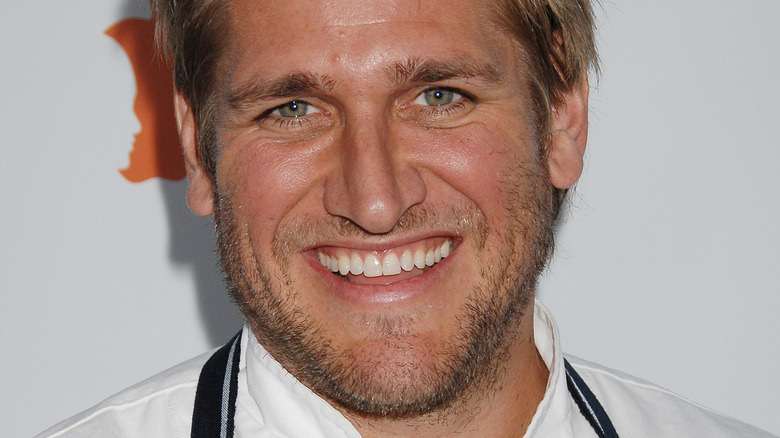 Ga Fullner/Shutterstock
Australian chef Curtis Stone has always had a passion for cooking and eating. The international chef reveals on his website that the first women in his life, his mother and grandmother, were also his first culinary teachers. Stone admits that his mom's corn and bacon muffins still rank among his favorite foods, and he still consults her when he is creating new dishes. The Food Network star also shared that he wanted to become a chef for a very relatable and humorous reason: he always wanted to eat. (We feel that vibe too, Curtis Stone!)
Stone had a rather meteoric rise in the cooking industry. After culinary school, Stone found himself working under the guidance of three-star Michelin master chef Marco Pierre White, who eventually gave Stone the title of head chef at famed London eatery Quo Vadis. It didn't take long until the television world in America discovered the Aussie and brought him to the U.S. where he competed on "Iron Chef" and soon after, he opened his own restaurant, Maude, in Southern California. 
When it comes to cooking, the chef not only likes to use natural ingredients in his recipes — he also grows them at his California home. He told Food Network Magazine he grows figs, sumac, passion fruit, clementines, lemons, and Mexican limes in his home garden. But Stone's favorite ingredient can't be found in his backyard.
Curtis Stone adores white truffles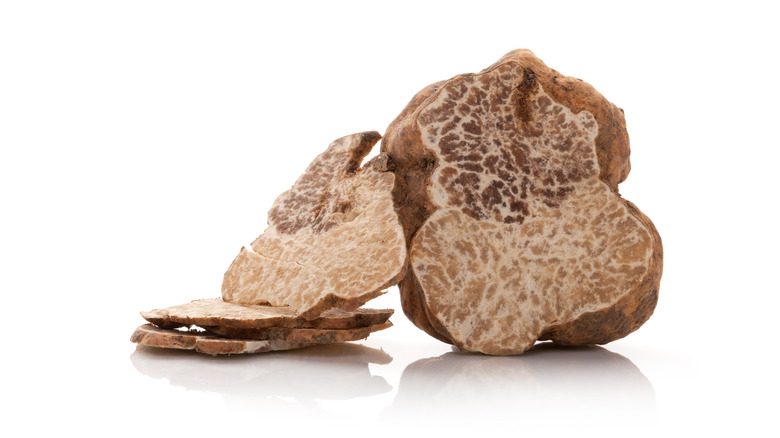 Eskymaks/Shutterstock
Curtis Stone shared in a Q&A with Holiday Travel that his favorite ingredient is the white truffle. Stone explained, "They totally move you. I have an instinctual attraction to them. From the very first time I smelled them, I was like, 'Oh my god, what do we have here?' I was working in one of Marco Pierre White's restaurants and I can remember the truffle man coming in, opening the box, and that was it — I was completely drawn in." What makes the white truffle Stone's favorite ingredient? 
In an interview with Princess Cruises, Stone went on to share that, until you've tried them, it is difficult to describe their taste. The international chef also noted he visited the region in Italy where this delicacy grows in Umbria, and the "flavor and aroma" they give food will "transform whatever you are cooking." He loves to slice, shave, or grate white truffles over pasta and thinks of it as a chef's expression of love. 
Of course, all things harken back to that love of food and eating. As he twirled some pasta around a fork, Stone hilariously divulged when he is making his handmade tagliatelle or little ravioli that will be topped off with these truffles, he can't quite get the portions right. In fact, he always ends up with a little bit extra. (Same.)