Why One Starbucks Closure Has People Seeing Red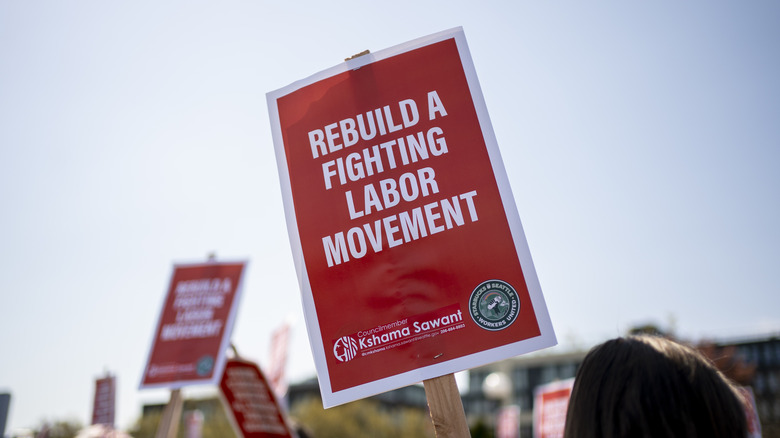 Bloomberg/Getty Images
Starbucks workers at one Ithaca location considered it a victory when they voted 19 to one to unionize with Workers' United in April, and it was just the beginning. Not long after, two other Starbucks locations in the city voted to do the same, making Ithaca the first city in the United States to have all Starbucks locations vote to form a labor union (per Ithaca Voice). And just weeks after that vote, workers at the College Avenue location went on a one-day strike, saying they had been exposed to unsafe working conditions, because of a "waste emergency" triggered by an overflowing grease trap," per Newsweek. 
It now appears the corporate office thinks the grease trap complaint is enough reason to get the store closed for good. In an email to the Starbucks College Avenue store, and obtained by More Perfect Union, labor relations lawyer Alan Model gave employees at the College Avenue Starbucks a week before the site closed, saying "As you know, there have been many issues with regard to the condition of the store (e.g. the grease trap) and it does not make sense to further operate the store. Trying to operate in that store is certainly not providing the level of partner experience you deserve or the level of customer experience our customers expect...." and it ends with an invitation to bargain with Workers United" as soon as possible."
Starbucks workers are crying foul over union busting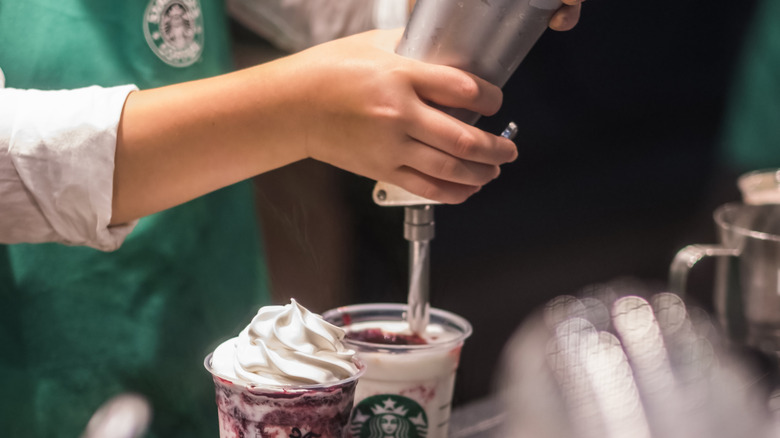 MAHATHIR MOHD YASIN/Shutterstock
The employees say the closure is being motivated by union-busting. As barista Nadia Vitek tells Spectrum News 1, "It could not be a coincidence. Our store is right off Cornell campus. We have so much traffic. It's a very profitable store. It doesn't make sense to me that they would shut it down."
But Starbucks disagrees, and claims that it "opens and closes stores as a regular part of our operations," as it "working with humility, deep care, and urgency to create the kind of store environment that partners and customers expect of Starbucks."
This didn't keep Workers United from filing a complaint with the U.S. National Labor Relations Board, where it accused Starbucks of breaking federal labor laws since it was done in response to union activism (per Bloomberg). Store employee Evan Sunshine said, "Starbucks won't get away with retaliating against us like this. Whatever it takes, however long it may take, we will persevere," (per Fortune).
Starbucks workers are seeing some support with their unionization push. One customer tweeted he would be voting with his feet after the announcement: "I will not be returning again to @Starbucks! You cannot convince me otherwise that the closure in Ithaca isn't related to employees' decision to unionise!"