Why Trisha Yearwood Didn't Want To Film A Cooking Show At First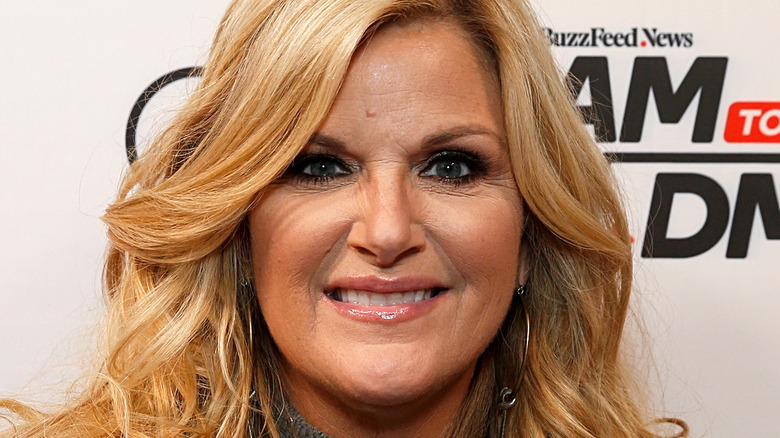 Dominik Bindl/Getty Images
If it's true that great things come in threes, country superstar Trisha Yearwood would be a shining example. In her storied career, she has won three Grammy Awards, three Country Music Association Awards, and three acclaimed cookbooks. It appears everything she touches turns to gold. That's why it's surprising to learn that she was hesitant to do her successful cooking show, "Trisha's Southern Kitchen," when it was first presented to her, according to her interview with She Knows. Before diving into why it's vital to understand Trisha's career before the show.
Trisha debuted in 1991 with the number one hit on the Billboard U.S. Hot Country Singles & Tracks chart "She's in Love with the Boy" from her double-platinum self-titled debut album (via RIAA). According to Tennessean, she has sold over 15 million albums, and she has been married to fellow music superstar Garth Brooks since 2005 (via Taste of Country). With so much success in music, the star delved into the cookbook and eventually the cooking show realm.
No show without the star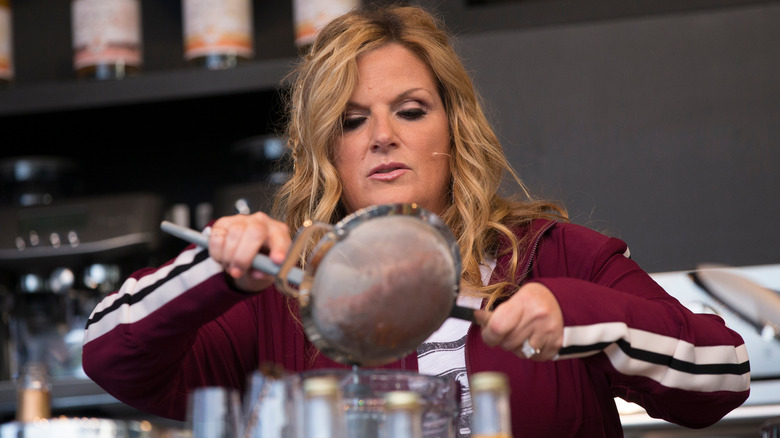 Sterling Munksgard/Shutterstock
According to CMT News, The Daytime Emmy Award-winning show "Trisha's Southern Kitchen" began in 2012 and has run for 16 seasons over nine years (via IMDB). Given the success of her first cookbook, "Georgia Cooking in an Oklahoma Kitchen," in 2008 and her second, "Home Cooking with Trisha Yearwood," in 2010, there was a sizable audience in the culinary world interested in Trisha's output (via Hollywood Reporter). As a result, she was offered an opportunity to star in a cooking show. It seems like a no-brainer, right? Well, not to Trisha. In an interview with She Knows, she revealed that when the idea was pitched, she wasn't interested because she feared it might not be fun.
The idea of standing on set and reading a recipe did not appeal to the country superstar. It wasn't until a friend reminded her that the show could be imagined in any way Trisha saw fit that she began to see the vision. Her friend suggested ideas ranging from having friends and family on the show to just telling the stories behind the recipes. Thankfully, Trisha listened, and the rest is history.