DoorDash's New Collab With Chlöe Bailey Is For Hot Sauce Lovers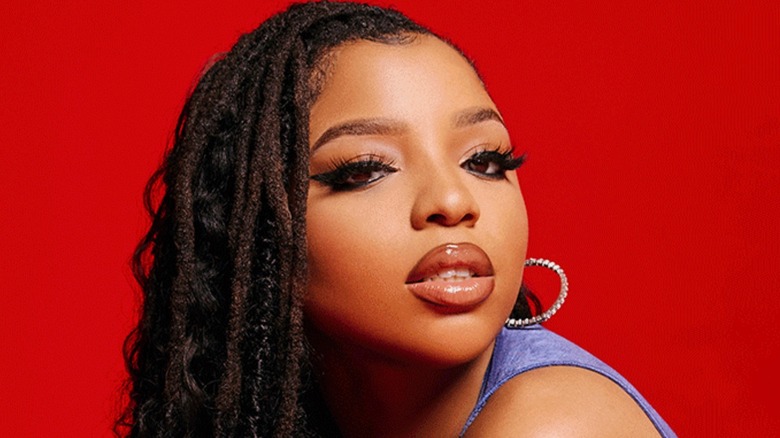 DoorDash
Though hot sauce might not be a kitchen staple for everyone, there are a few reasons why you should be keeping hot sauce in the pantry. It's a great way to add more flavor and give a dish a bit of a kick, and if you've already got the basics in your pantry, there are plenty of gourmet hot sauces to sample. But for anyone who needs every hot sauce out there on the market, the next place to drop a new fiery flavor is DoorDash.
According to a press release obtained by Mashed, DoorDash is partnering up with singer Chlöe Bailey to bring their DashPass customers a new hot sauce called "Make 'Em Sweat." If the summer heat isn't getting to you, this hot sauce will be sure to turn up the temperature.
To purchase this sauce, you need the DoorDash app, but you'll need a membership to DashPass, too. Although there's a monthly fee, DashPass gives you free deliveries and other perks, like the Make 'Em Sweat hot sauce," and you can try the service for free for 30 days.
What does the Make 'Em Sweat hot sauce taste like?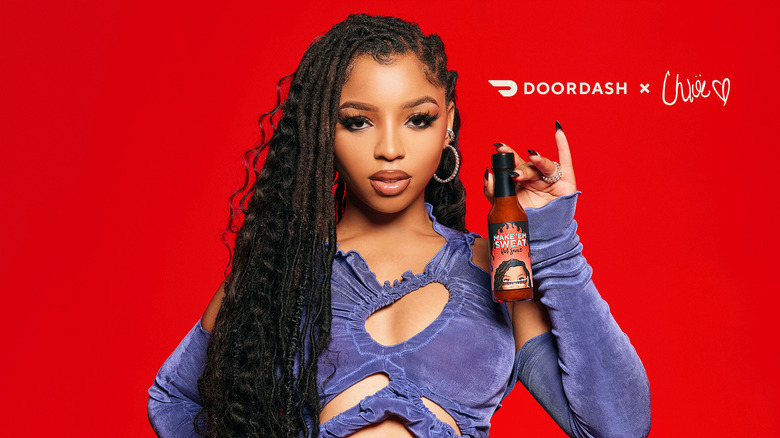 DoorDash
Wondering what exactly Make 'Em Sweat tastes like and whether your taste buds can handle it? According to the press release obtained by Mashed, the peppers in this hot sauce include ghost peppers, peri peri peppers, and cayenne peppers. While ghost peppers are one of the hottest peppers in the world, it is safe to eat ghost peppers as long as you limit your intake, and they're actually quite good for you. Fun fact: Pepper Scale says the ghost peppers are 400 times hotter than jalapeños.
Besides the peppers bringing the heat, the sauce also has a tomato base and chili sauce. In a tease about the collaboration with Bailey, DoorDash posted a video of Bailey pouring the hot sauce over a vanilla ice cream cone, which could cool your mouth down at the same time. The press release also suggests pairing the sauce with ice cream as well as the more traditional plant-based nuggets. Does the Make 'Em Sweat hot sauce sound like a new pantry staple you'd like to have?