The Latest Costco Rival You've Probably Never Heard Of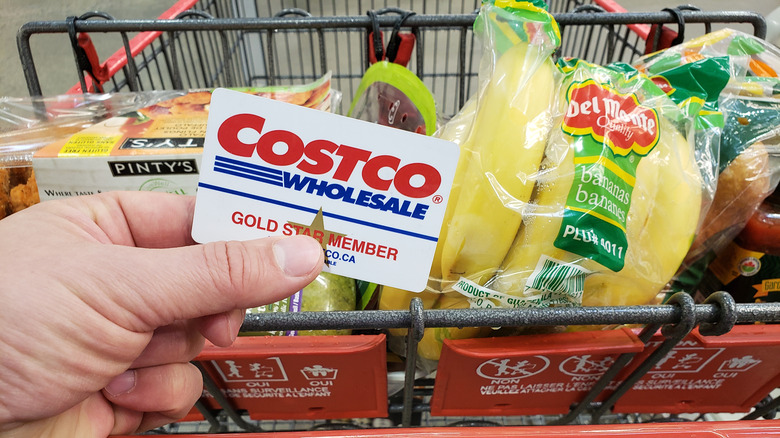 dennizn/Shutterstock
For years, stores such as Costco, Sam's Club, and BJ's have dominated the wholesale grocery industry. Typically, wholesale grocers, or "clubs," are the type of store that requires a membership, meaning, you pay an annual fee in order to shop there, and those who aren't members don't have access to the store. Some of these locations even offer its members gas at discounted prices.
Stores such as Restaurant Depot are especially popular for those in the food industry, but for the most part, wholesale clubs might not be worth the money if you only plan to use them a couple of times per year. However, a new wholesale grocer is becoming more popular, with locations popping up around the country — and for good reason. This relatively unknown place, US. Foods CHEF'STORE, allows consumers to buy "great food at wholesale prices" without the inconvenience of paying an annual membership fee. And for that reason alone it's attracting shoppers from near and far.
CHEF'STORE is giving Costco a run for its money
Move over, Costco — CHEF'STORE is in town. One Reddit user posted about the store, informing the community that this wholesale chain offers plenty of grocery choices for no fee. For some, that's a huge win.
"As someone who can't justify a Costco membership because I'll only go once or twice a year this is a game changer for me," the Reddit user said, adding that the store had plenty of "staple" items for sale in bulk and for cheap prices. Another user chimed in, saying the chain has "really nice pots, pans, etc. at really good prices."
According to GoUpstate, CHEF'STORE is more than just a place for ordinary consumers to buy products. It also caters to those working in the food industry, such as chefs and restaurateurs. The outlet also reports that this "warehouse-style" grocery store offers a whopping 4,000 products, from seafood to baking essentials. Progressive Grocer reports that, as of February 2022, there are more than 80 CHEF'STORE locations across the country, with the most recent spots opening in California and Virginia.
It appears wholesale shopping has been on the rise recently. According to a press release, total club sales and memberships for BJ's Wholesale Club are both up more than 10% in just the first quarter of this fiscal year. The increase is mostly attributed to the rise in inflation, the president and CEO of BJ's, Bob Eddy, stated. With no annual fee, this might be great news for CHEF'STORE.