How Bushmills Is Taking A Step Back In Time For Peaky Blinders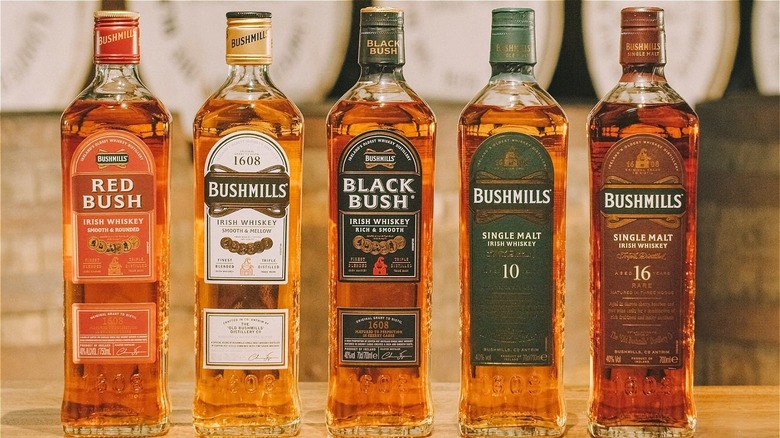 Facebook
Fans of the Netflix series "Peaky Blinders" have been rewarded for their patience since the sixth and final season of the beloved crime drama premiered on June 10. With these final six episodes, viewers will be debating whether to binge the entire season in one sitting or stretch it out, savoring the Shelbys one last time.
Fans have waited since 2019 to watch Cillian Murphy as patriarch Tommy Shelby, head of the "Peaky Blinders" gang, grapple with PTSD while keeping his family together on the seedy streets of Birmingham post World War I. The period drama, loosely based on a real-life gang of the same name, with its surprisingly modern soundtrack, had charmed viewers since 2013 when it first aired on the BBC. Even this fictional setting felt the effects of COVID as its production shut down until January 2021, giving us another thing to blame on the virus.
Aside from their gambling and other illegal endeavors, the Shelbys own the "Garrison Pub," where a lot of whiskey is consumed (to be fair, they drink and smoke everywhere on the show). So for the final season's release, it's only appropriate that Bushmills, the 400-year-old Irish whiskey company, would create a unique blend as a tribute to the show and a celebration of the demise of prohibition.
Peaky Blinders whiskey is here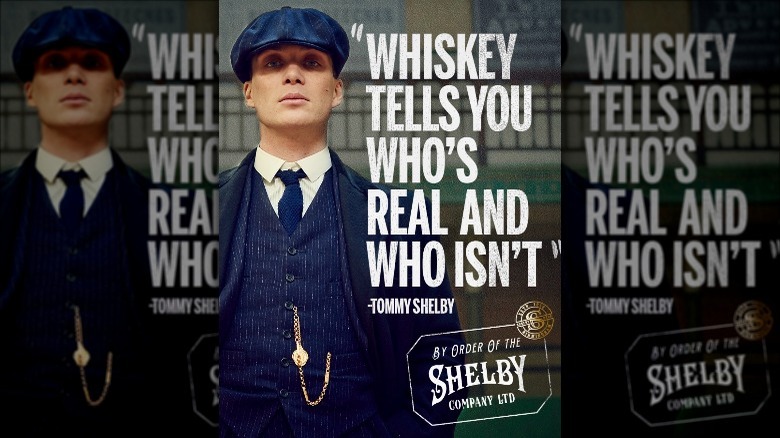 Pinterest
"Peaky Blinders" takes place just as Prohibition hit the U.S. in 1920, which, according to Bushmills, left the company as one of only a few whiskey distilleries left in the world (per the company's website). The industry came to a halt, losing hundreds of distilleries during those 13 years until President Roosevelt repealed Prohibition in 1933. The U.S. was a huge market for the company and it felt the effects.
According to a press release, to celebrate the final season, a limited-edition whiskey was blended from three whiskeys aged in old bourbon casks for three, four, and five years, creating a 92-proof powerhouse fitting for the Shelbys (most whiskeys are 80-proof). Since bourbon is aged in never-used oak barrels, the old barrels are reused for other spirits but never bourbon again. According to Bushmills, the result is a whiskey with notes of "rye bread, orange marmalade, almonds, and cinnamon."
Once the whiskey and series are gone, you may still want to hold onto the antique-looking bottle with a cork stopper and blue-tinted glass. "By Order of the Shelby Company" is printed on the label along with a sketch of Tommy's signature cap, minus the razor blade. Tommy Shelby's fitting words appear on the back, "Whiskey is good proofing water; it tells you who's real and who isn't." If you do manage to get your hands on a bottle, which retails for $29.99, consider pouring one out for former "Peaky Blinders" star Helen McCrory.