Why It Was So Meaningful For Alison Victoria To Visit A Greek Winery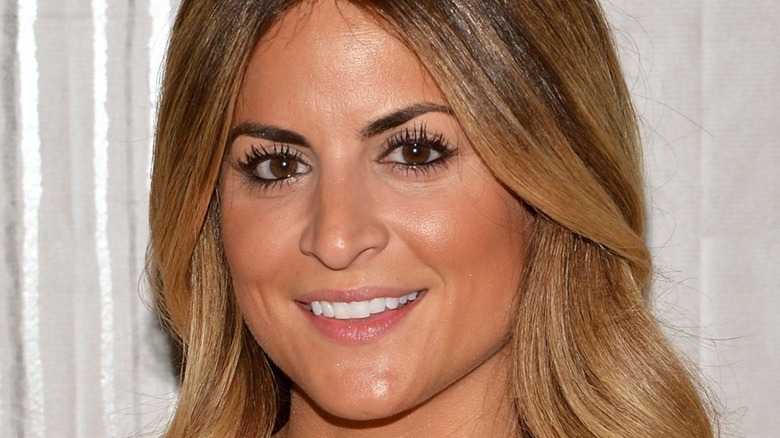 Slaven Vlasic/Getty
Celebrities have been making the foray into the wine business for years. According to Distractify, Cameron Diaz and her business partner Katherine Power, of Who What Wear, created an organic Spanish label called Avaline Wine. Dave Matthews founded Dreaming Tree Wines, which is naturally a reference to his song "The Dreaming Tree." And who can forget Julianne Hough and Nina Dobrev's wine label, Fresh Vine, which is a gluten-free wine designed for wine drinkers with active lifestyles (via Fresh Vine's website). One of the latest celebrities to join the ranks of those in the vino business is Alison Victoria of HGTV.
We already know Victoria, a home designer on the show "Windy City Rehab," has an affinity for wine and loves to serve it at her open houses. As she stated in an episode of HGTV's "High Heels High Stakes: Open House Strategies" (streaming on YouTube), "This is a party. This is a celebration. This is really [a] stage for people to come in and envision their lives in this space, so great wine, champagne [are served]."
Now, Victoria looks to expand her professional repertoire by developing her own signature wine, and where better to do so than in Greece, where she visited Skouras Winery in the northeastern part of the country for a tasting (via People). "I have been so excited for this trip and for this opportunity," Victoria said on a recent episode of "Windy City Rehab," which followed her trip to Greece (via HGTV).
Alison Victoria is proud to be Greek-American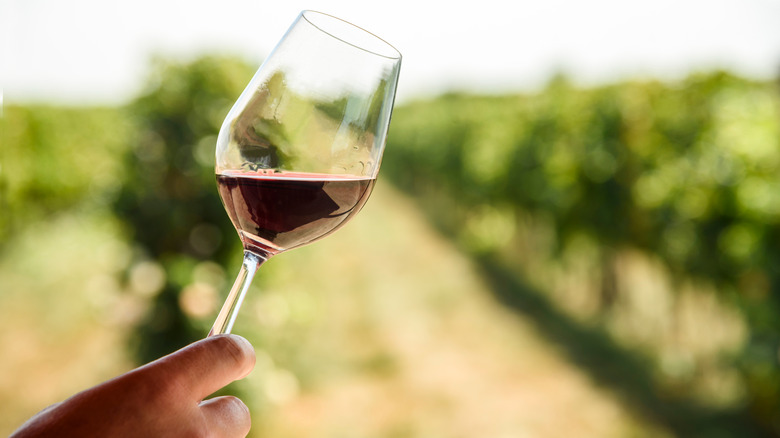 Hitdelight/Shutterstock
Alison Victoria's trip to Greece to develop her own wine was particularly meaningful because she is Greek-American and very proud of her Greek heritage. "To be able to be in Greece, to be Greek-American and be so proud of that — and I want to be able to stay present and in the moment, and enjoy every minute of it, because this is truly a dream come true for me," Victoria said on the episode of "Windy City Rehab" (via People).
In the episode, Victoria samples different wines trying to find "the one" and even compares one to her personality, stating, "It's intense, but it's not. Maybe it's like me. People think I'm intense, but then they get to know me, and it's like, 'Oh.'" "You're cool," one of the winery staff at the table responds (via HGTV).
While it isn't clear when Victoria's wine will be produced, the HGTV star noted in the episode, "The dream is coming true, and then just like life, there are so many things going on."