The Best Cutting Board, According To The Experts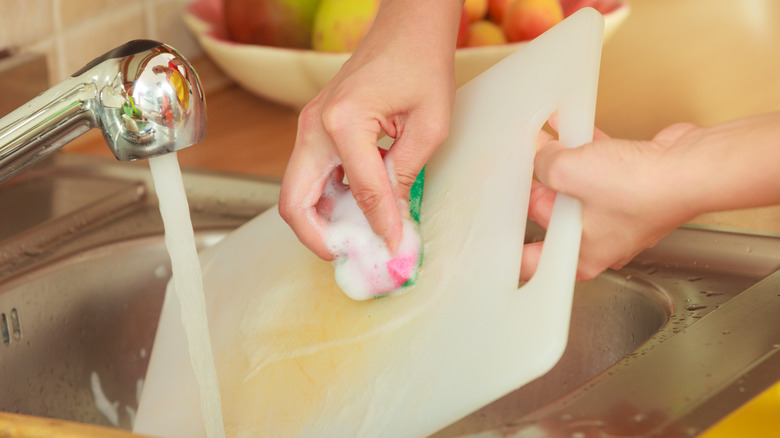 Anetlanda/Shutterstock
We may receive a commission on purchases made from links.
Whether you're a professional chef or home cook, you probably use a cutting board. This nifty invention allows people to slice, dice, and chop up ingredients without ruining your counter or workspace. There are three main types of cutting board: wood, plastic, and bamboo. They all have their pros and cons, depending on your priorities.
Wood cutting boards tend to look the most aesthetically appealing, which matters if you plan to serve food on them (charcuterie is a popular choice) or display them in your kitchen. Wood boards are durable, won't dull your knives, and can last a while if your cutting board is cared for properly. According to Simply Recipes, maple, walnut, and cherry make the best, most durable boards. They can be a pretty penny, however, with prices ranging from $20 to $200 for a higher quality board.
If you like the look of wood but want to save your coin, bamboo cutting boards are a great alternative that's also more sustainable. Bamboo is tougher than wood though, so your knives may take more of a beating, per Mega Boutique.
Plastic cutting boards are popular because they are lightweight and dishwasher safe. They won't dull your knives, but Mega Boutique notes that these boards may get scratched up over time, which could invite bacteria to grow within the grooves. All these options may seem overwhelming, but there is one type of cutting board that's best for everyday food prep.
Flexible cutting mats are the best type of cutting board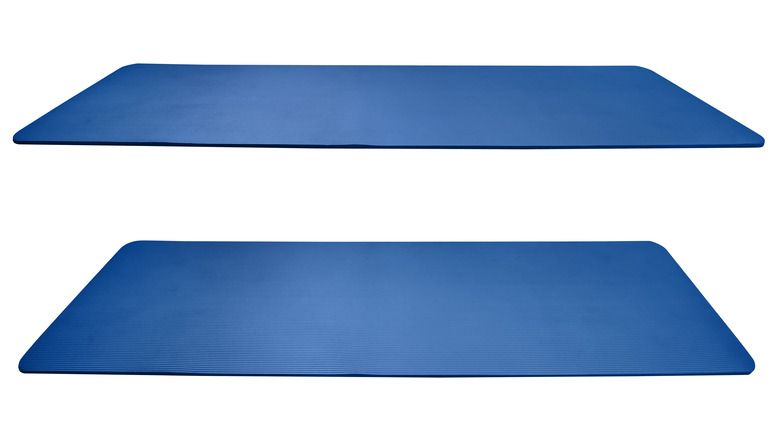 Runrun2/Shutterstock
Whether you're chopping chocolate or dicing onions, you're probably using a cutting board almost every day. The folks at Cook's Illustrated shared their favorite everyday cutting board was a flexible cutting mat. Flexible mats are lightweight, dishwasher safe, and affordable. Most of them are less than $10 per board, which is significantly cheaper compared to some wood boards.
Many of these mats are double-sided, with some being completely smooth and others having texture. As Cooks Illustrated notes, the mats with textured grooves slipped less and were easier to handle. The boards that had bumps on both sides were preferred and also hid knife marks better than their smooth counterparts.
One of the best parts of a cutting mat is the ability to fold it up and easily pour its contents into a bowl or stand mixer. Flexible mats are perfect for this because, as the name implies, they are flexible. This means less mess to clean up when the food makes it directly into the bowl the first time.
When tasked with picking the best board, the professionals at Cook's Illustrated chose the Dexas Heavy Duty Grippmats. These 11x14" mats had the perfect amount of flexibility, are BPA-free and dishwasher safe, and have a non-slip grip on the back. The board comes in a 4-pack and costs about $15.00, making it an accessible kitchen item for any budget.