What Paul Hollywood Regrets Most About GBBO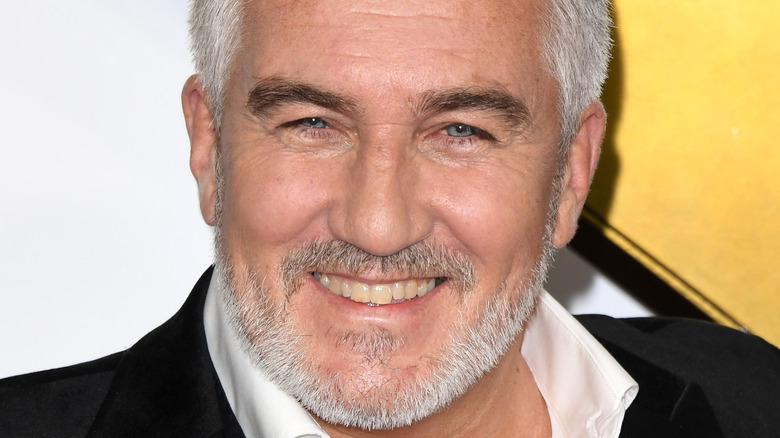 Stuart C. Wilson/Getty Images
The "Great British Bake-Off" started airing in 2010 and quickly became a hit as the competition pitted amateur bakers against each other in a surprisingly kind battle to the figurative death. Of course, the show wouldn't be the same without the charming hosts and judges, with Paul Hollywood notably rising to fame. While he was trained as a professional baker and worked alongside his family for much of his life, the job judging on GBBO catapulted Hollywood into television fame as a celebrity chef with a host of other shows beneath his belt (via Paul Hollywood).
But Hollywood has also found himself at the center of some of the GBBO scandals that pop up around any long-running show. While some of them aren't related, like the bingate scandal from 2014 (explained at PBS), there were also repeated claims of Hollywood having affairs while married to his now ex-wife Alex Hollywood, per Mirror. GBBO has brought Hollywood plenty of fame, but he also revealed the one thing he most regretted about his time on the show.
The price of success
Gareth Cattermole/Getty Images
In a recent interview with Birmingham Mail, Hollywood revealed that the greatest regret he has is the amount of public attention he's gotten from the show, telling the Mail that if he'd known he'd lose his privacy for the job, he "wouldn't have done it ... ultimately what matters is your private life and your anonymity." He also said he found "trying to maintain family relationships is really difficult when they're in the public domain."
Hollywood isn't the only celebrity chef who's ever struggled with the fame that came from television. Jamie Oliver stepped out of the public eye, telling the Daily Mail in 2005 he was "totally prepared for the end of fame" so that he could focus on his family life with his wife and kids. Television careers have the ability to make a new start for some people, but they also come with an exposure to the public eye many can find hard to bear — as did Hollywood.