The Hilarious Way A Restaurant Called Out A Man's Relationship Status For A 1-Star Review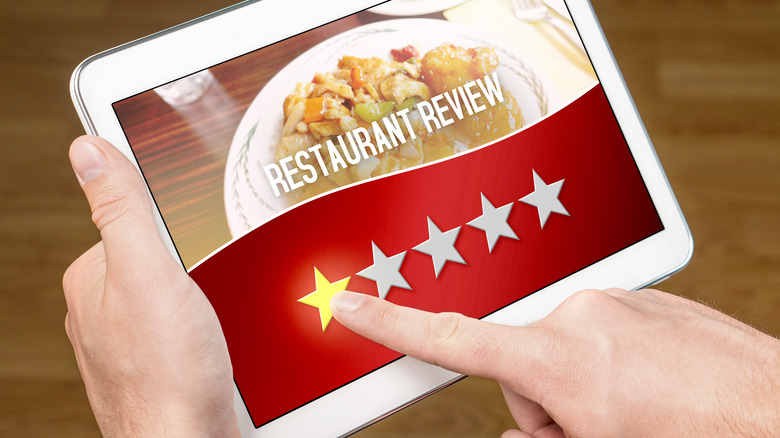 Tero Vesalainen/Shutterstock
In the world of restaurants, few things matter as much as your reputation. Bad reviews can do serious damage. This is particularly true in areas that are known for being "foodie-friendly," where everyone is chasing the best of the best. Restaurants can try to ameliorate the situation by offering discounts to people who had bad experiences, which survey data suggests is an effective response(via Marketing Charts). However, the site Reputation.ca says that bad actors will choose to post negative reviews as a form of extortion.
Understandably, restaurateurs may become hyper-defensive about bad reviews. It can be very difficult to see who's in the right, and at times, complaints get deflected by the weirdest things. Such was the case with one client who went to Edgewater's Le Jardin, a then-popular French restaurant known for its thrilling views of the Hudson River. As documented by BoredPanda, he left a scathing review, claiming, "Horrible experience. Went here for an anniversary, my wife's food had a hair in it. They didn't take off the bill, nor did the manager apologize. I wouldn't recommend this place to anyone."
The way that Le Jardin's social media account clapped back in a surprising way. It screenshotted his profile, then said, "Anniversary??? Wife??? But [redacted], your profile says that you are single!"
Rather than take the L, the client doubled down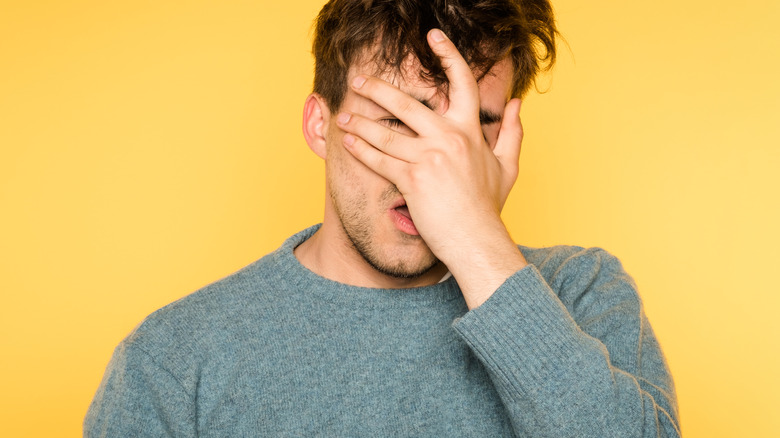 Golubovy/Shutterstock
The client replied, "My relationship life doesn't revolve around my Facebook status." Le Jardin hit back again, "Really?" The restaurant then attached a screenshot of something he posted online six months earlier: "San Diego is great and all, but I have to tell you. There's nothing like these New Jersey and New York women." So, once again, the client's relationship status got posted on Facebook. Commenters seemed split on the clap-back. One commenter on BoredPanda noted, "That's actually a lame answer from them, imo. It has nothing to do with the complaint."
Another said, "Either he's a major cheater, or just a liar." However, this may not have been the best way to handle the situation. For what it's worth, Le Jardin did have several negative reviews on its Yelp page alleging unprofessional behavior, bad food, and disdainful remarks from the company. So it seems like the original complainer wasn't alone in panning the cuisine. 
While there is a lot of heckling online, much of what people say could be left up for debate. What cannot be debated, though, is the eventual fate of the French restaurant. According to NorthJersey.com, the restaurant closed after a 20-year run in 2019 and was replaced by De Novo, a European pub. So, perhaps the disgruntled reviewer got the last laugh after all.