Alton Brown Names The Toughest Secret Ingredient On Iron Chef: Quest For An Iron Legend - Exclusive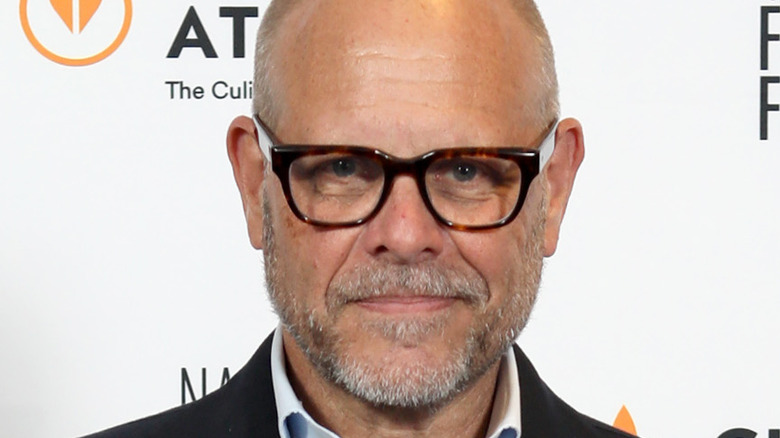 Kelly Sullivan/Getty Images
There's a good reason "Iron Chef" is considered one of the most prestigious culinary competitions there is. The show is known for pitting up-and-coming challenger chefs of the highest level against some of the most esteemed elites in the food world. The ensuing battles require the chefs to prepare a high volume of dishes in a short amount of time, and also incorporate one or more secret ingredients into their menu along the way. These ingredients are meant to challenge the chefs, evoking their creativity and quick-thinking kitchen muscles.
The new season, 'Iron Chef: Quest for an Iron Legend," is no exception, with a diverse set of secret ingredients ranging from medieval game birds, to enigmatic chocolate in all its forms. Host Alton Brown was there to witness those, and all the other ingredients featured throughout the Kitchen Stadium showdowns. And he says one ingredient stood out among the rest.
In an exclusive interview with Mashed, Brown shared what he thinks is the most challenging secret ingredient put forth by the chairman, and why he's so impressed with all the chefs' skills on this season of "Iron Chef."
Sturgeon put chefs' skills to the test in Kitchen Stadium, says Alton Brown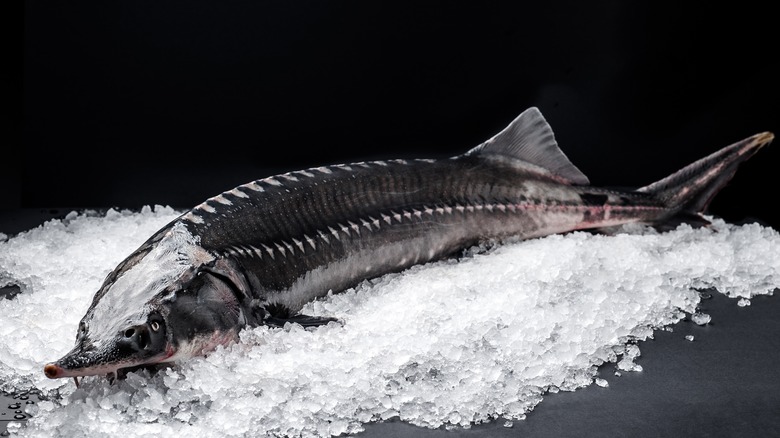 Taras Shparhala/Shutterstock
Of all the secret ingredients put before the competitors on this season of "Iron Chef," host Alton Brown said it was the fish that put up the most fight. "I'm going to say it was sturgeon," Brown told Mashed. We're not talking about caviar, but rather, live, whole sturgeon. "The reason for that is that sturgeon is actually pretty difficult fish to cook," says Brown, adding that "it can be rendered flavorless very easily if you're not really, really, really careful and subtle with it."
Luckily, that didn't seem to be a problem for the chefs competing on "Quest for an Iron Legend." Whether it was the Iron Chefs or the challengers, Brown said he was "very pleased with the competitors and the level of food that they brought." He added that the creativity this season was unlike it's ever been before, "Chefs of really high levels are being a lot more free with their food now. They're more willing to break with the traditions of what's expected of restaurant chefs, cooking from their heritage, cooking from their experiences, their cultures," said Brown. That repertoire made for tasty dishes across the board, even when a challenging ingredient like sturgeon was on the menu.
Iron Chef: Quest for an Iron Legend is now available to stream on Netflix.