The Real Reason Gordon Ramsay Got 'In Trouble' Over A Baseball Game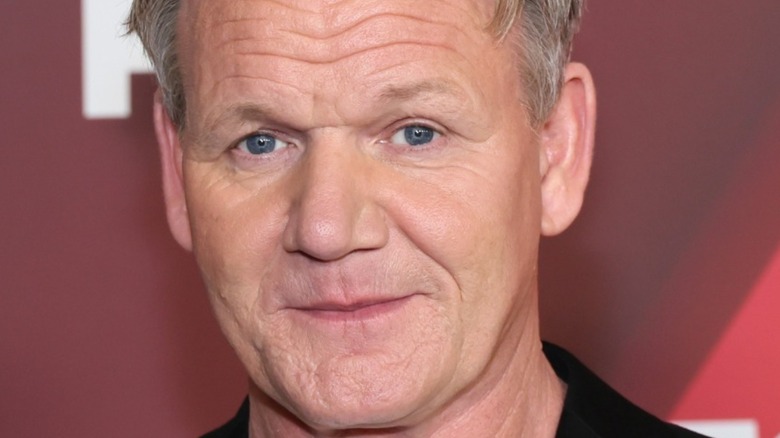 Dia Dipasupil/Getty
Celebrity chef Gordon Ramsay isn't exactly known for his subtle personality or flying under the radar, and that can get him in trouble in the media. In 2008, the chef was cited by Australian lawmakers for using too many swear words on "Kitchen Nightmares," which is hilarious because swearing is basically his whole personality (via The Hollywood Reporter). Apparently Ramsay said the f-word at a whopping rate of two times per minute, so the Australian government wanted to change TV decency codes. The celebrity chef brushed off the issue, saying that if people didn't like the show, they could change the channel (via CTV News). The "MasterChef" star is not afraid to tell critics how he really feels either.
When Angela Hui of Eater London slammed his restaurant, Lucky Cat, for cultural appropriation on social media, he clapped back with a post of his own on Instagram, saying that her comments were inappropriate and unnecessary. However, when Ramsay was under the spell of super spicy wings on "Hot Ones," he crumbled and admitted he made a mistake regarding a baseball game (via YouTube).
Gordon Ramsay left the game right after he threw the first pitch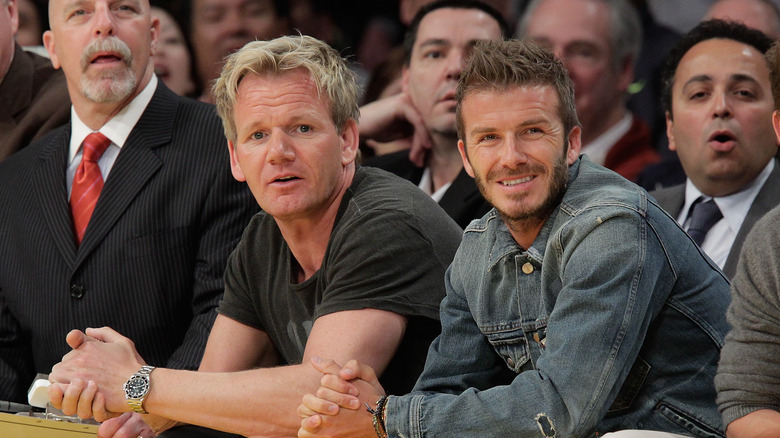 Noel Vasquez/Getty Images
Gordon Ramsay is not only an acclaimed chef, but he's also a sports fan (via The Things). When the LA Dodgers invited him to throw the first pitch back in 2011, he obliged, but left the game shortly after because he was bored (via YouTube). Although he's a sports fan in general, baseball may be too slow for the fast-paced chef. Not only was the game boring in his opinion, but he had a better offer on the table from his buddy David Beckham to sit courtside at a Lakers playoff game.
He admitted on Hot Ones that he "got into such trouble" because he went from throwing the first pitch to sitting courtside in a short time period (via YouTube). According to TMZ, Ramsay was at the baseball game at 6:55 p.m. and was sitting courtside with David Beckham by 7:50 p.m., so they think that he left before the baseball game even started. Although Ramsay admitted it was a bad look for him to do that, he didn't seem remorseful since he got to see the late Kobe Bryant play. Besides, it's far from the biggest scandal to plague Ramsay.