It's CompliPlated: Release Date, Judges, And More - What We Know So Far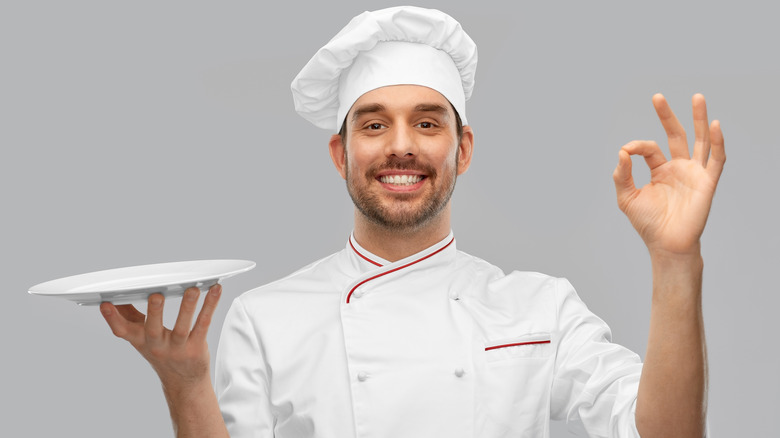 Syda Productions/Shutterstock
In the U.S. alone, 32 million people have food allergies, so it's a safe bet that viewership will be pretty good on the new Food Network show, "It's CompliPlated." This brand-new competition series challenges chefs to make dishes that safely meet food-allergy preparation and ingredient requirements. Competitors must also take into account specific dietary restrictions and general personal preferences of the judges on hand, which are said to be "particularly picky," according to RealScreen.
The show premieres August 11 via both streaming and linear platforms, and is billed as "hilarious" by Deadline. It's appropriately hosted by Tabitha Brown, a "vegan foodie" — which makes her limited on what she'll put on her plate. Brown is also a New York Times bestselling author, and is also an actress. She's joined by Maneet Chauhan, fans will probably remember as a judge on the ultra-popular show "Chopped," a competitor on "Iron Chef," and winner of "Tournament of Champions II." Chauhan will once again be breaking out her superior judging skills for this particular show.
Here's what we can expect to get out of It's CompliPlated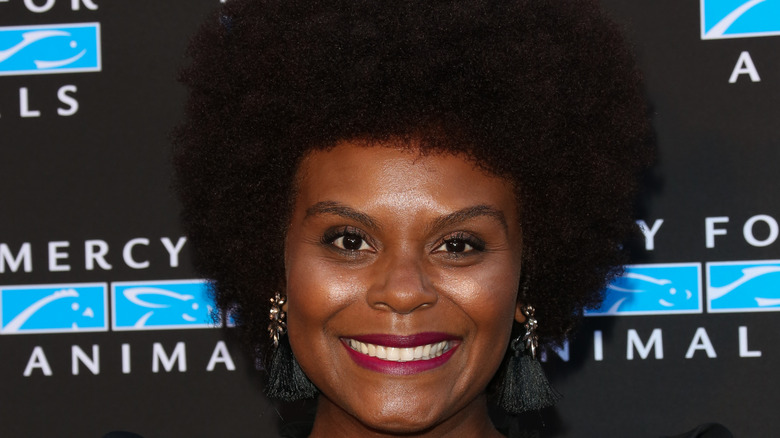 Paul Archuleta/Getty Images
For competing chefs, the obvious benefit is the $10,000 weekly prize, with a little fame thrown in for good measure. But for the general population, hopefully the show can shine light on some creative ways to make food safer for those with allergies and restrictions, and more palatable for picky people.
Millions of people with food allergies are faced with very real threats whenever they dine out. In fact, CDC says that one in three people who experience an allergic reaction do so in a restaurant. It's a safe bet that all competitors on the show will follow the agency's guidelines about safe food preparation for people with allergies. For example, if separate equipment and prep surfaces are not available, everything should be completely washed and cleaned before making the meal.
Even if food allergies aren't an immediate concern, parents everywhere are likely to tune in to find out how to get picky eaters to nosh on something other than chicken nuggets. Fresh new hacks are always appreciated.