The Vegetable Guy Fieri Recommends For Stretching Your Food Budget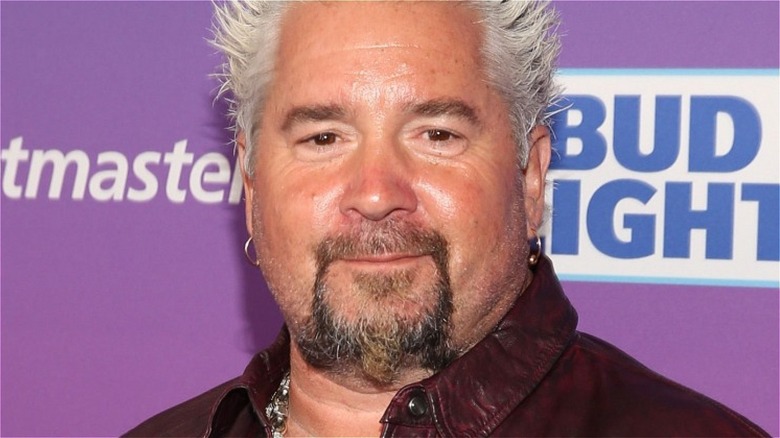 Jesse Grant/Getty
Food prices are out of control for many families in the United States. Per NBC News, inflation is at a 40-year high and testing the limits of many household budgets. The price of meat and eggs has increased 14.2% from the previous year. NPR reports the price tag for milk, cheese, and butter has also been on the rise. Combine these life necessities with the national average price of gasoline currently at around $5 a gallon, and families and individuals are having to make serious choices about what they do and don't put in their grocery carts. 
So, what's a person who wants to make healthy and delicious meals without going into debt to do? Guy Fieri, host of "Guy's Grocery Games," knows a thing or two about pinching pennies while making food that is nutritious and full of flavor. Fieri shared with CNBC that there are three foods you should consider adding to your grocery list to stretch your budget. When it comes to meeting the needs of carnivore lovers, Fieri's go-to proteins include a whole chicken and pork butt, both of which can be used to make multiple meals.
However, a less obvious recommendation is a vegetable that the celebrity chef suggests shoppers start incorporating into their weekly menus.
Cook in season foods in volume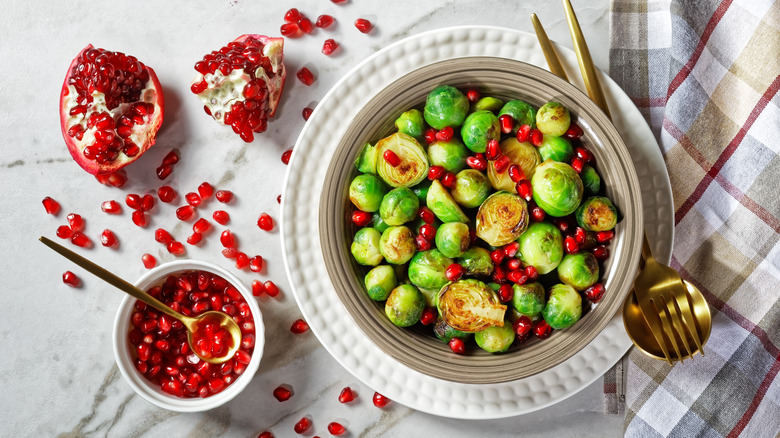 from my point of view/Shutterstock
Guy Fieri says that when he wants to stretch a vegetable past a single meal, he turns to Brussels sprouts (via CNBC). He noted that while prepping Brussels sprouts requires some work, he will make three times more than he plans to eat so that he can use them in a burrito the next day or add to a pasta. Or sometimes, they can just be reheated. 
Brussels sprouts are definitely a Fieri favorite. He previously told the Today Show that the one vegetable he can't live without is this miniature cabbage. It makes perfect sense that this veggie is on his list of foods to buy and use for multiple meals.
Brussels sprouts are also full of healthy nutrients. Medical News Today notes that they can be a good source for both protein and calcium, and are low in calories. While many of us may be more inclined to cook Brussels sprouts for holiday dinners, they can be used in a variety of ways throughout the year, including in salads and casseroles. Fieri stressed that cooking in season foods in large quantities can help you stay within your budget as you navigate rising grocery costs.