The Returning Aldi Dessert That Has Shoppers Cheering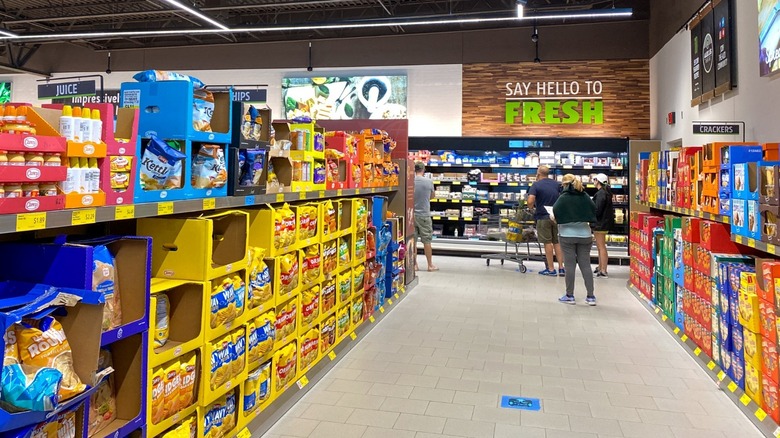 Joni Hanebutt/Shutterstock
The expression "as American as apple pie" is often used to describe things such as baseball, pick-up trucks, and potato chips. Apple pie itself is all-American to the core, and many of us may associate the dessert with holidays such as the Fourth of July.
The only problem with this tradition is that July 4 tends to be hot as blazes in many parts of the country, making the holiday better suited to cold treats such as ice cream or cool pies constructed in a pre-baked graham cracker crust that doesn't require turning on the oven.
A trio of fan-favorite Aldi desserts offers the best of both worlds: the indulgence of American pies in bite-size form, with a hint of chocolate and no baking necessary. As with most Aldi Finds, the treat won't be around forever; some fans suspect the boxes could be sold out before the Fourth of July.
Fans can't wait to buy the Aldi pie bites
The Belmont-branded miniature desserts come 10 to a package for $4.69 and are available in three flavors: coconut cream, key lime, and banana cream. Each variety has a graham cracker crust, is covered with a chocolaty coating, and comes frozen but should be thawed partially before serving, according to the package. 
The banana pie bites turned heads in 2021. But each pie flavor got some love on CandyHunting's Instagram post about the news — including key lime, although one commenter questioned the combination of chocolate with the classic citrusy pie. "Omg, they are SO GOOD," one fan commented on the Instagram post. "Have only tried the banana cream but it was amazing," another person wrote in a comment on the Aldi Favorite Finds Instagram post about the news.
"Saw them ... last night and now regret not picking them up. Didn't realize they'd be so limited," said one commenter from Chicago. Others tagged their friends about picking these up on their next Aldi run.
Aldi Finds can be gone in the blink of an eye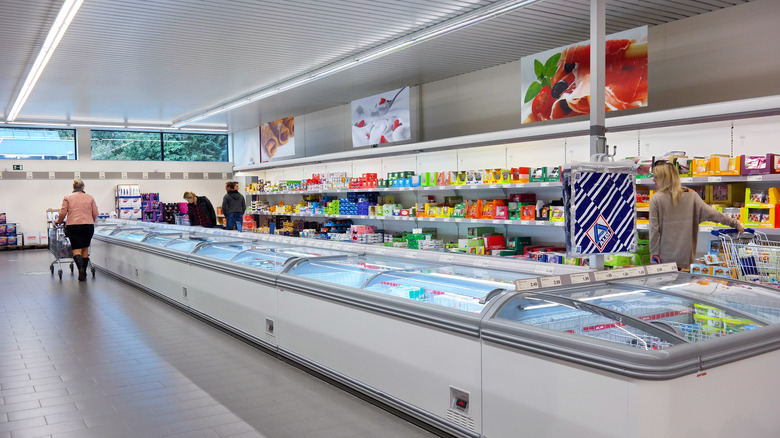 defotoberg/Shutterstock
Aldi Finds are special items that are introduced weekly at Aldi stores and are available until supplies run out, which sometimes seems to be in the blink of an eye. At least, the returning favorite Belmont-brand pie bites are certain to disappear shortly after they drop in the grocery store's freezer section, according to Instagram account CandyHunting. "These are my favorite Aldi product from last year," CandyHunting proclaimed in a June Instagram post. "These are an Aldi Finds product that will likely be sold out within a week of the stock date," they added.
Instagram account Aldi Favorite Finds also spoke to the pie bites' limited-time nature, noting in a June post that they'd stocked up on plenty of these frozen treats before they disappeared again. "My favorite and wish it was available year round," one shopper commented on the Aldi Favorite Finds post.