What To Do With Costco's Sirloin, According To Reddit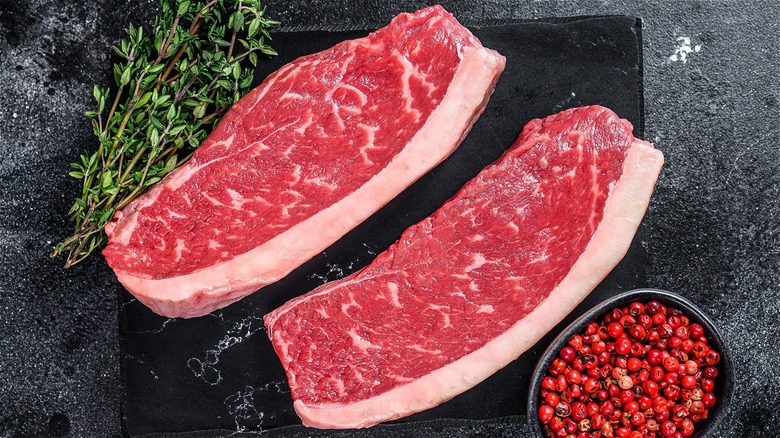 Mironov Vladimir/Shutterstock
If you shop at Costco, there has perhaps been a time or two when you decided to splurge on a large pack of steak, given its lower-than-average price at the chain when compared to other major grocery stores. Besides being one of the top pizza chains in the United States and selling enough wine to stand as one of the country's major retailers, per Market Watch, Costco has fans all over the globe raving about its meat selection.
Costco members are already aware of the money they save by buying wholesale items. And even though most products have increased in price this year due to inflation, Costco's meats still come out at a competitive value. Per Eat Like No One Else's recent observations of their local store in Michigan, the prime top sirloin steak stands at a reasonable price of $10.49/pound. This cut isn't as expensive as ribeye or strip, but it still provides you with a tender steak for less money.
Given the fact that sirloin is one of the cheaper cuts of quality steak, it's not surprising to see people buying it. Recently, one Redditor in the r/Costco community posted a picture of the store's prime sirloin steak pack, asking community members for advice on how to prepare it. Based on the many comments the post received, it's clear that Costco's steak is loved by many in the social media sphere.
Keep it simple, Redditors say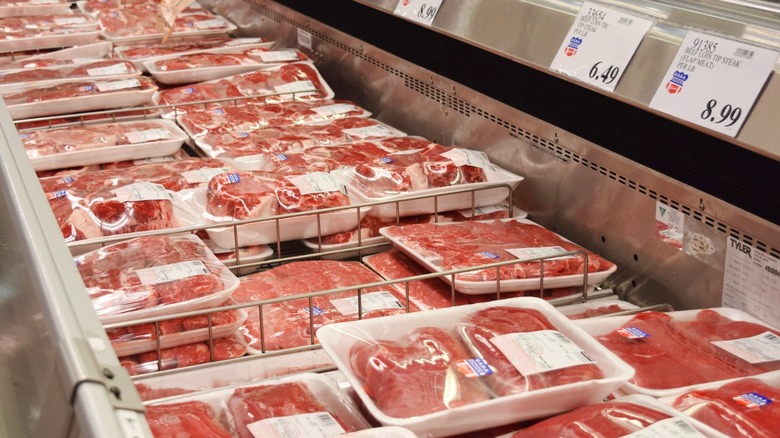 Jennifer G. Lang/Shutterstock
Redditors' most common suggestion for cooking Costco's sirloin steak was to treat it like any other steak you would put in a sous vide or on the grill or cast iron pan. One user simply stated, "Salt. Pepper. Grill," while another wrote, "Sirloin is very versatile, especially since it's prime. You can cook it and eat it just like a steak." Recommendations for accompaniments included chimichurri, green peppercorn sauce, and Gorgonzola cheese.
While the most upvoted comments suggested keeping the tampering to a minimum to appreciate the natural flavors of the meat, there were also some unique recipe suggestions. One user chimed in, "I buy those same ones and turn them into steak kabobs." Other suggestions included beef stroganoff, beef and broccoli, fajitas, and beef jerky. 
It's clear that you can make many unique dishes with Costco's steak cuts. After seeing the versatility of the cut, you just might want to get your hands on some and try a tender sirloin steak recipe, served with an herby compound butter, to get the creative meat juices flowing.