Nearly 25% Think This Little Debbie Snack Is The Best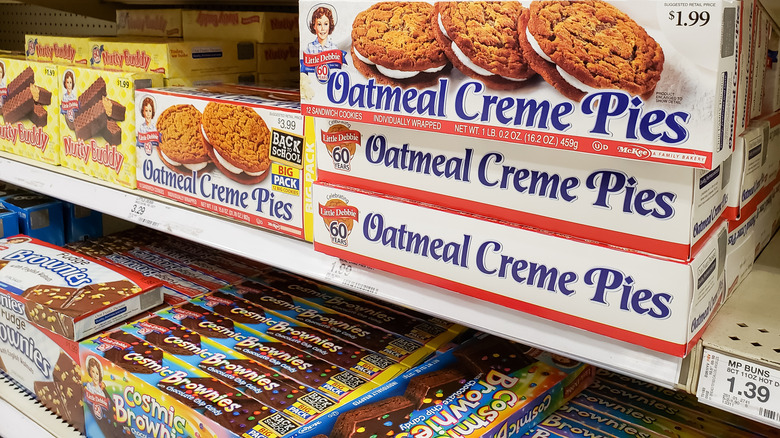 The Image Party/Shutterstock
According to a 2020 report from Food Dive, Little Debbie brings in around "about $1.4 billion" in sales per year — and those numbers aren't counting the tasty Little Debbie snacks that are acquired by less than legal means. Two people were willing to steal one of the Little Debbie vehicles made to distribute the snacks to get a taste of the plastic wrapped pieces of joy, per a 2017 Associated Press report.
That being said, whether or not Little Debbie's sweets are generally well-adored does not seem to be the question. With 75 different options to choose from (per Little Debbie), which snack is superior in the whole baked good bunch is the topic that Little Debbie fans can't stop debating. A quick search on Twitter for "what is the best Little Debbie snack" will turn up threads upon threads of arguments and Twitter polls trying to settle once and for all what is the best-tasting Little Debbie delicacy. 
With those arguments in mind, Mashed conducted a poll to help bring clarity to the dispute.
Nutty Buddy won out as the majority's favorite Little Debbie snack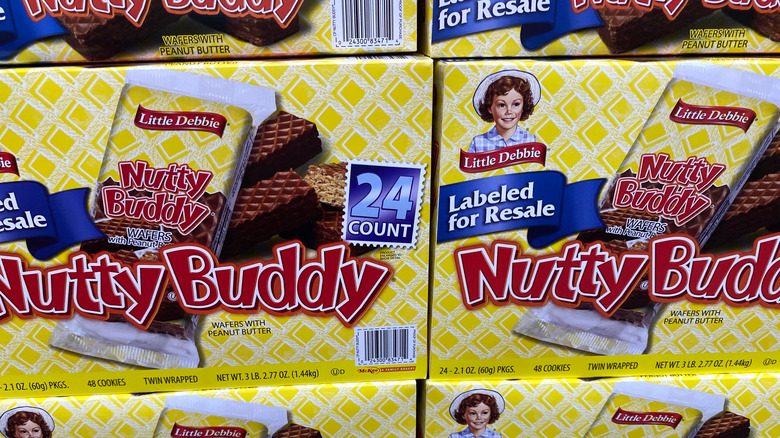 melissamn/Shutterstock
In Mashed's survey of 545 people across the United States, one Little Debbie snack reigned supreme. The peanut butter and chocolate Nutty Buddy Wafer Bars claimed the number-one spot as respondents' favorite Little Debbie snack option with 24.77% of the vote. 
This result aligns with Little Debbie's sales numbers, too. According to the company website, Nutty Buddy joins Oatmeal Creme Pies and Swiss Cake Rolls as one of the brand's most-bought products.
Another one of Little Debbie's best sellers, Swiss Cake Rolls, earned the second place slot at 19.08%, followed by Strawberry Shortcake Rolls with 18.90% of the vote, Fudge Rounds with 16.70%, and Star Crunch with 11.19%. Salted Caramel Cookie Bars fell into last place, with only 9.36% of the vote. (That doesn't mean it's the worst Little Debbie Snack, though — according to another Mashed poll, that distinction goes to Banana Twins.) While the survey didn't cover all of Little Debbie's extensive snack repertoire (let alone its special holiday edition flavors) it just goes to show that classics like the victorious Nutty Buddy will always be on dessert lovers' list of favorites.