Sweet Rum Punch Recipe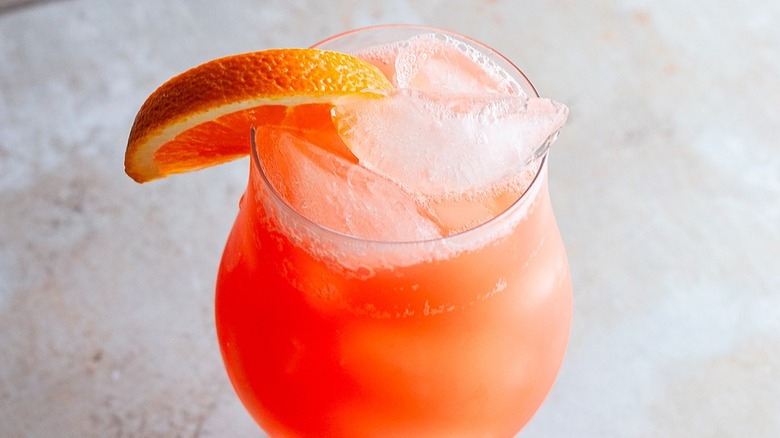 Christina Musgrave/Mashed
Rum punch is not what you'd consider a traditional drink in the sense of there being just one accepted recipe. Instead, there are as many different rum punches as there are mixologists who've decided to play around with different combinations of fruit juices, syrups, spices, and rum. No matter what, though, you can count on rum punch having a certain amount of sweetness, along with a perfectly boozy kick from the rum itself.
This particular rum punch recipe from developer Christina Musgrave isn't what you'd call super sweet, despite its name. In fact, Musgrave even adds bitters, although you can leave those out if you're not a fan of that ingredient. Don't worry, the punch is definitely sweet, and you could always add more grenadine for extra sweetness. Musgrave notes that you can tinker with the other ingredients, as well. As she tells us, "You could use other types of juice like lime juice or cranberry juice," but for a sweeter drink, you might try mango or papaya juice. No matter how you tweak it, Musgrave says this rum punch is "tropical and refreshing" and "perfect for a refreshing summer cocktail."
Gather the ingredients for this sweet rum punch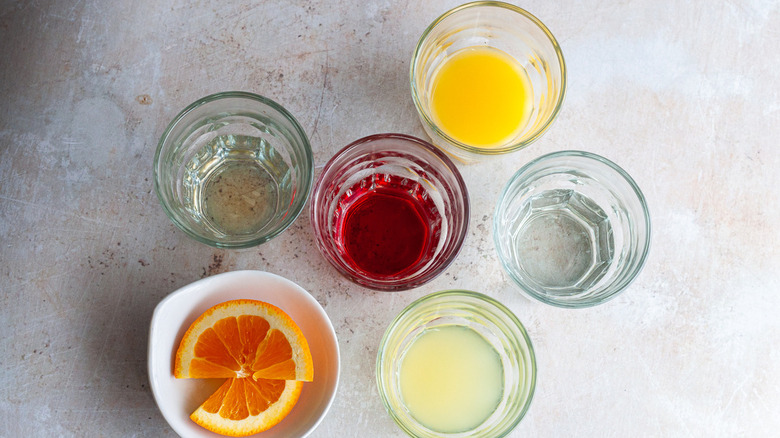 Christina Musgrave/Mashed
In addition to the rum, you'll need orange juice, pineapple juice, grenadine, and orange bitters to make this punch. Musgrave also uses a slice of orange to garnish the drink. "You could use any citrus for a garnish, or a cherry," Musgrave suggests for ingredient swaps.
Combine all ingredients in a cocktail shaker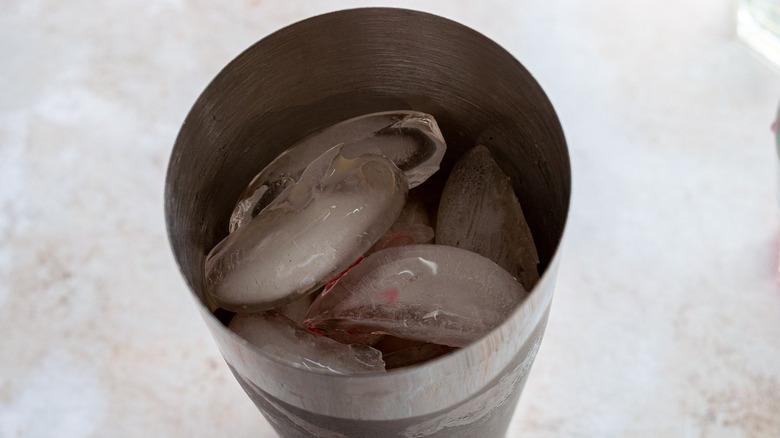 Christina Musgrave/Mashed
Add the rum, orange juice, pineapple juice, grenadine, and orange bitters to a cocktail shaker, if you have one, or a large cup or lidded jar or other contained you can cover if your kitchen doesn't run to much in the way of dedicated barware. Drop a few ice cubes into the shaker, then cover it up, making sure that it's adequately sealed.
Shake up the punch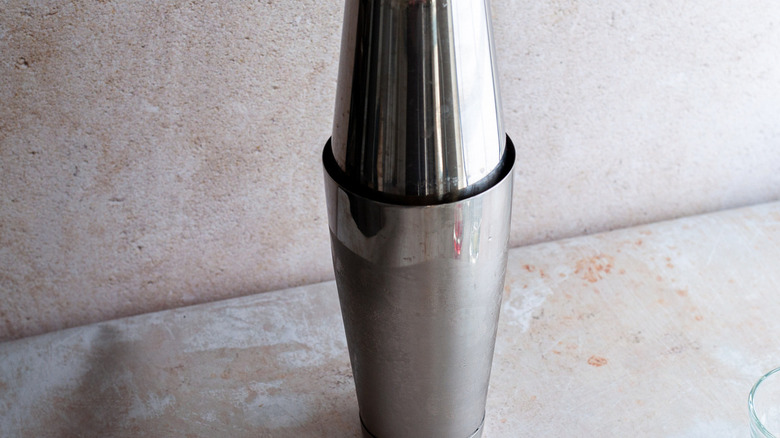 Christina Musgrave/Mashed
Shake the rum punch for about 10 seconds. Not only will this chill the drink, but it will ensure that the rum, juices, grenadine, and bitters all meld together perfectly, making a smooth and cohesive liquid.
Pour out the cocktail and add a garnish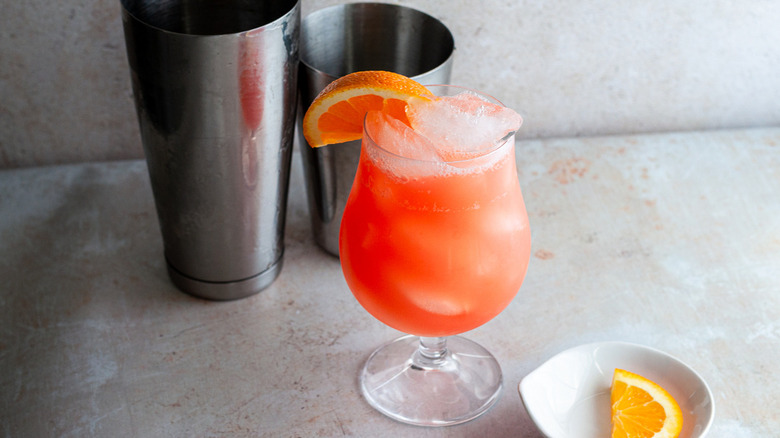 Christina Musgrave/Mashed
Strain the cocktail into a tall glass, then add fresh ice. Conversely, you could add the ice to the glass first, then strain the drink over the rocks. Garnish the drink as desired or just skip the window dressing if you want to start drinking it right away.
Sweet Rum Punch Recipe
This sweet rum punch is fruity, refreshing, and perfect for sipping on summer evenings.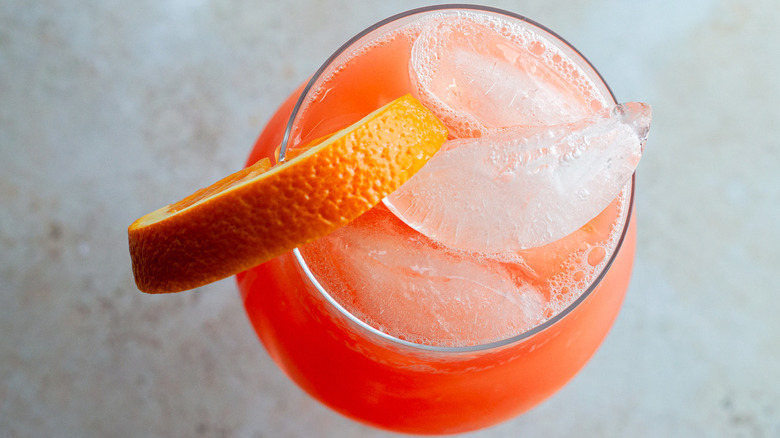 Ingredients
2 ounces light rum
2 ounces pineapple juice
2 ounces orange juice
½ ounce grenadine
2 dashes orange bitters
Optional Ingredients
orange slice, for garnish
Directions
Combine the rum, orange juice, pineapple juice, grenadine, and bitters in a cocktail shaker or other lidded container.
Add ice to the drink, then cover the shaker and shake for about 10 seconds.
Strain the drink into a tall glass, adding fresh ice and decorating with an orange slice or other garnish, if desired.
Nutrition
| | |
| --- | --- |
| Calories per Serving | 227 |
| Total Fat | 0.2 g |
| Saturated Fat | 0.0 g |
| Trans Fat | 0.0 |
| Cholesterol | 0.0 mg |
| | |
| --- | --- |
| Total Carbohydrates | 22.7 g |
| Dietary Fiber | 0.2 g |
| Total Sugars | 17.0 g |
| Sodium | 6.1 mg |
| Protein | 0.6 g |