The Hilarious Rule The National Hot Dog And Sausage Council Has For BBQs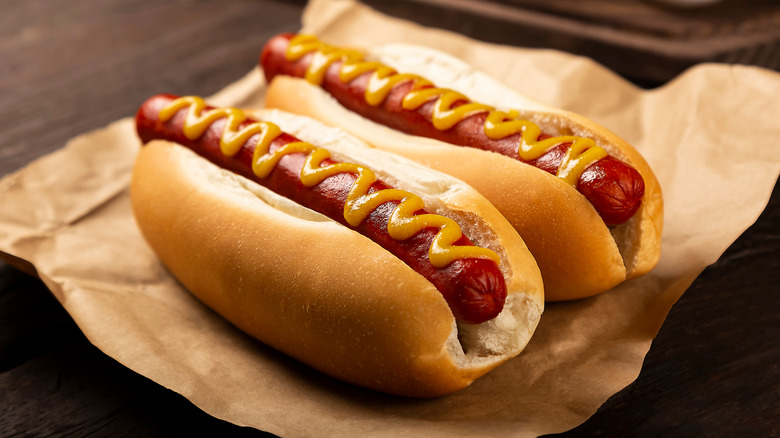 WS-Studio/Shutterstock
Hot dogs are a staple grub of ballparks, backyard cookouts, carnivals, and other fun, communal get-togethers. They're convenient, affordable, substantial — not to mention tasty. Several regions across the nation have their own hot dog styles, with recipes that call for unique toppings and ingredient combinations. Visiting Seattle? You'll find dogs topped with cream cheese and sauteed onions. Taking a trip to Philadelphia? Order a Texas Tommy, which is smothered with crispy bacon and Cheez Whiz (per TasteAtlas).
No matter where you chow down on franks, believe it or not, there are proper — and scandalous — ways to eat sausage products, according to an institution that knows a thing or two about this culinary legend. The National Hot Dog and Sausage Council is a real organization with headquarters in Washington D.C. The advocacy group has established an etiquette guide with rules for consuming encased meats. For example, it's important to always serve hot dogs on paper plates and eat with your hands. But there is one ordinance that many may consider too quirky to be true.
Never send a thank you note to BBQ hosts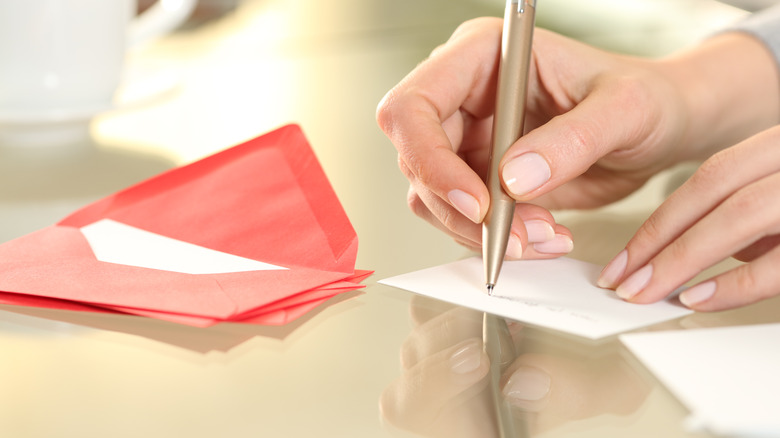 Pheelings media/Shutterstock
One of the council's more amusing (yet sensible) regulations implies that barbecues are meant to be easygoing, no-frills gatherings with friends, neighbors, and family members. As the official NHDSC website states, "Don't send a thank you note following a hot dog barbecue. It would not be in keeping with the unpretentious nature of hot dogs." There you have it, folks. When it comes to chomping on hot dogs and brats, keep it casual. Save your stationery for another special occasion. Don't make it weird.
Other major no-nos for hot dog and sausage eating, per the coalition, include applying condiments and toppings between the dog and the bun ("dress the dog"), using cloth napkins, utensils, or fine china, leaving morsels on your plate, and taking more than five bites to finish (although seven bites are acceptable for footlongs). And the rule that's exceptionally important, particularly to those in Chicagoland? Thou shall absolutely not squirt ketchup on a hot dog, especially if you're an adult.