The Ice Cream Brand Health Officials Linked To A Deadly Listeria Outbreak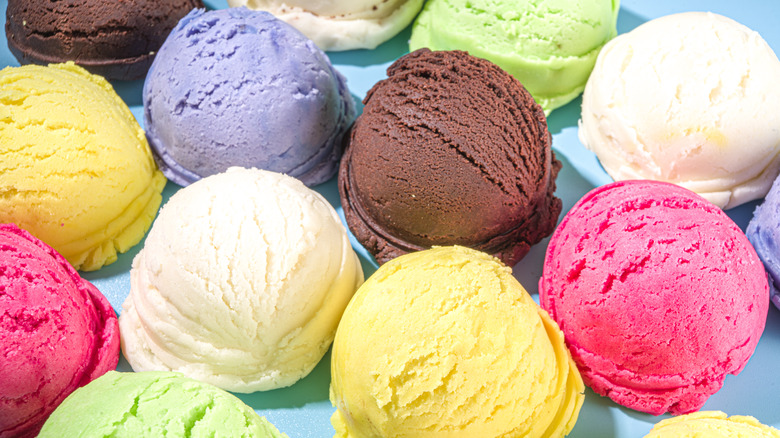 Rimma Bondarenko/Shutterstock
One thing no brand wants attached to their name is a bacterial outbreak due to their food. Many diners may remember when Chipotle was hit with a $25 million fine, a record high for a food safety case, several years after its notorious E. coli outbreaks that occurred between 2015 and 2018. The highly publicized incidents sickened more than 1,000 people and resulted in major profit losses, as well as a hit to Chipotle's reputation among customers and investors (via CNN Business). 
The latest company to find itself in a potential food safety dilemma is Big Olaf Creamery. Founded in 1982, the Florida-based ice cream company claims to use high-quality, hand-mixed ingredients, including high butter fat milk, in every batch of ice cream it makes. According to the CDC, however, the brand has been linked to a multi-state outbreak of Listeria monocytogenes infections, leading to an investigation into its products by the FDA, CDC, Florida Department of Health, and other agencies.
Per a food safety alert issued by the CDC, 23 people across 10 different states have been documented as having a Listeria monocytogenes infection between January of 2021 and June of this year. Of the people the agency could gather information from, "20 sick people reported living in or traveling to Florida in the month before they got sick." On July 1, Big Olaf creamery began advising retail stores not to sell its products, letting consumers know that they should discard any Big Olaf ice cream they have at home.
Big Olaf's big problem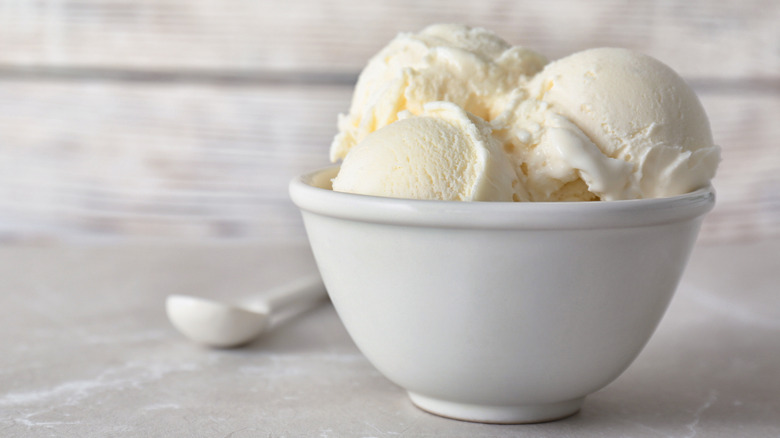 New Africa/Shutterstock
According to a CDC press release, 22 people have been hospitalized amid the Listeria outbreak, "and one death has been reported from Illinois." Through its investigation into the matter, the FDA has found that 14 people ate ice cream in the month before they fell ill, and six specifically recalled eating Big Olaf Creamery ice cream. A dozen of the infected live in Florida. Adding to the gravity of the situation is the fact that five people became infected while pregnant. Listeria carries a risk of miscarriage, premature delivery, stillbirth, or severe infection of the newborn baby. Tragically, one of the five people lost their child.
A representative from Big Olaf addressed the investigation on Facebook, posting, "For now, it is only speculation as it is an ongoing investigation, our brand has not been confirmed to be linked to these cases, I am not sure why only Big Olaf is being mentioned and targeted." They elaborated that the brand has been "transparent" and will continue to prioritize "the health and well being of the public." Though, at this time, "a specific food item has not yet been identified as the source of this outbreak," the CDC advises anyone who has Big Olaf products at home to throw them away.