The Secret To Patti LaBelle's Family Mac 'N' Cheese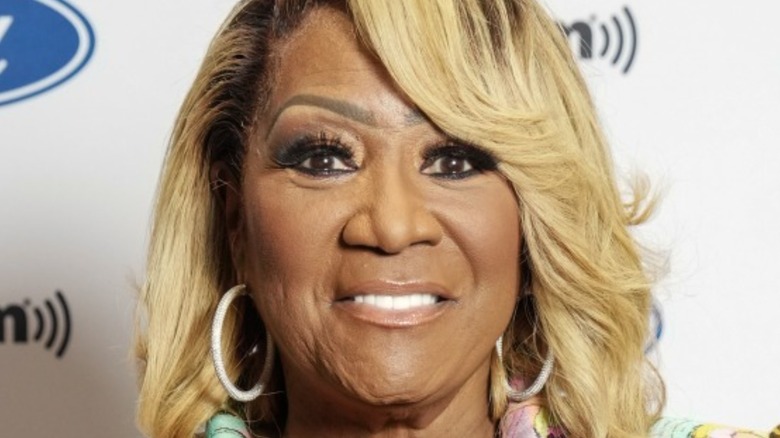 Josh Brasted/Getty Images
You've probably heard it before, but it bears repeating: Macaroni and cheese is the ultimate comfort food. Whether it's Kraft Macaroni & Cheese or the homemade variety, there's almost a sense of emotional healing when we eat this dish. Maybe we can chalk it up to the fact so many of our parents fed it to us when we were younger. Perhaps the ooey-gooey cheese imparts such sensory overload to our tastebuds that the dish transports us back to the kitchen where we first ate it.
According to a study from University of Buffalo, there is actually some science that backs that up. Per one of the study's researchers, those feelings are very likely tied to the person who made it for you during your youth. Or if you are Elton John, those feelings are tied to Patti LaBelle, who told Oprah about the time she made her "Over-the-Rainbow Macaroni and Cheese" for the musician (via YouTube). Oprah read from the singer's cookbook, "I don't know who turned Elton John on to soul music, but I do know who it was who turned him on to soul food. Me." In fact, LaBelle jokes that Elton John saw Jesus after eating her version of this classic. What's the secret to the soul singer's recipe that makes it such a life-changing experience?
It's all about the cheese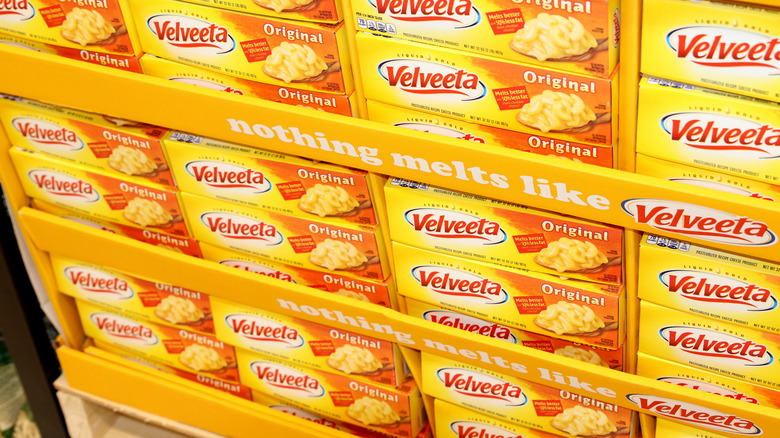 Eric Glenn/Shutterstock
According to CD Kitchen, what sets Patti LaBelle's macaroni and cheese apart from other recipes is all about the cheese. The diva uses 5 different types including Muenster, both mild and sharp Cheddar, Monterey Jack cheese, and the queen of all processed cheeses, Velveeta. Additionally, Oprah shared as she read the ingredients that LaBelle's recipe calls for one stick of butter, plus one tablespoon, as well as some half and half (via YouTube).
The result is a velvety, creamy, smooth sauce that surrounds those elbow pasta noodles. LaBelle confessed that this dish is "cholesterol heaven" and she only makes it twice a year on Thanksgiving and Christmas. The entertainer also suggested making it with a little less butter and half and half for a "boring batch" if you want a more nutritious version. If you are going to go all out, you can pair LaBelle's mac and cheese with a meal of greens and chicken, as recommended by Oprah. We are feeling comforted already.