Why Ice Hockey Player Guy Lafleur Launched A Gin Brand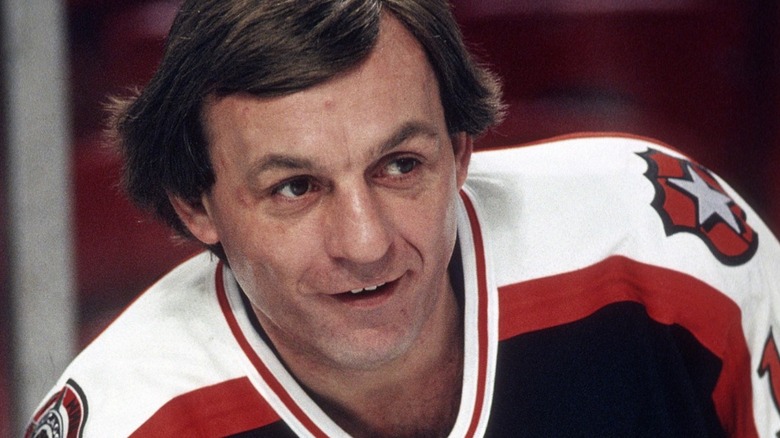 Focus On Sport/Getty
How appropriate that the Guy Lafleur Wine and Spirits website would describe the ice hockey great's No. 10 Gin as 'peppery and powerful' and 'floral and subtly spicy.' Lafleur, who died in April at age 70 after a bout with lung cancer, was a powerful force in Quebec sports, says The Sporting News. During his winning seasons, Lafleur liked to say his team would "pepper" his opponents.
And pepper "goes well with gin," Lafleur told the Montreal Journal. Among his legacies, Lafleur, the all-time leading scorer in the history of the Montreal Canadiens, founded No. 10 Gin to honor his jersey number and his Canadian birthplace. After touring the vineyard of his friend Gilles Chevalier in Niagara, Canada, the athlete decided he would like to make wine. Guy Lafleur Wine and Spirits was born in 2019. While No. 10 Gin did not make the Mashed list of 25 gins, it is among Lafleur's collection which includes syrah, merlot, chardonnay, cabernet, vodka, and other spirits. 
 So why did the five-time Stanley Cup champion choose to create a gin?
The Spirit of Quebec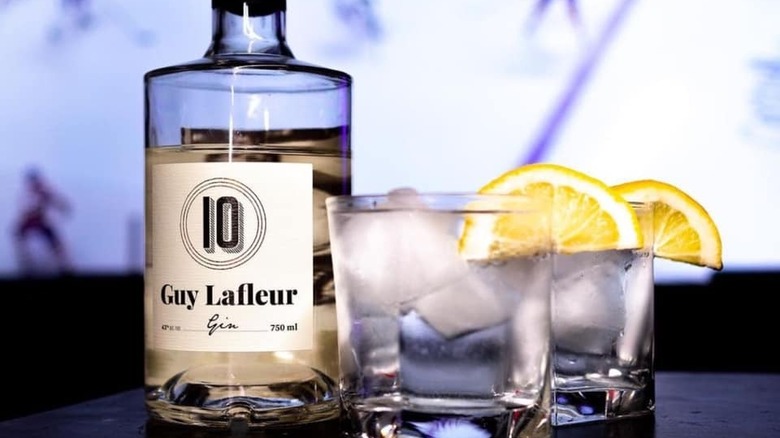 M. Unal Ozmen/Shutterstock
Simply put, Quebec native Lafleur wanted to honor local gin makers. "We have nothing to envy of anyone else in the world or other provinces when it comes to spirits," the Quebec native told the Montreal Journal in 2020. "We have the people here who are capable of doing these things and doing them well in order to produce a truly quality product." 
François Pouliot, the owner of Quebec's Verger Hemmingford cider house, created a line of 100% Quebec-made spirits with Lafleur. He wanted Lafleur's input in deciding the dry gin's ingredients. When he heard that one of Lafleur's favorite meals was steak au poivre, Pouliot decided to add pepper to the gin, along with a flowery note to honor the Hall of Famer's surname ("the flower" in English). Per SAQ, the gin sells for $47 in Canadian dollars.
Playing for his Montreal team nicknamed "The Habs," Lafleur scored 50-plus goals in six consecutive seasons (from 1974-75 to 1979-80) — the first player in NHL history to achieve this. Lafleur not only inspired Canadians and hockey fans around the world, but he has created a gin that will continue to pay tribute to his homeland for generations. And if you're interested, here's what you need to know before taking another sip of gin.